Tour the Showhomes by Preferred Builders at The Ridge This Weekend
Posted: May 15, 2019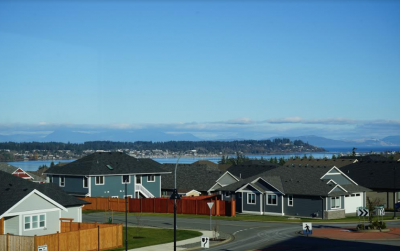 The Ridge is a scenic residential community in Courtenay, BC in its seventh year of development. There are already more than 100 new homes completed and many more under construction.
The community and developers are proud of their preferred builders and the new custom homes that they have built for the residents who have rmoved to The Ridge.
Four of their preferred builders are holding "open houses" in their new homes for sale. Tour these beautiful new homes on the weekends, the show home addresses and hours are listed below. If you are thinking of building a new custom home on one of the new lots coming available soon in Phase 3, contact the developer, who can assist you in choosing a lot.
The Ridge's preferred builders have the experience of building homes that match the lot you choose, some of which feature spectacular views of the mountains and the ocean.
The following open house times were accurate at the time of posting:
Custom Home Builders at The Ridge:
Lawmar Contracting 4190 Chancellor Crescent, Courtenay, BC
Contact Realtor Tracy Fotgmann, Remax Ocean Pacific Realty for current open house days and times
Email: tracy@tracyfogtmann.ca Cell: 250.331.1544
Brando Construction, 4161 Chancellor Crescent, Courtenay, BC
Saturdays, starting May 4, from 12pm to 2pm
Realtor: Courtney & Anglin Real Estate Group
Email: bill@courtneyanglin.com Cell:250.703.6119
Coastal Custom Homes, 4166 Chancellor Crescent, Courtenay, BC
Saturdays and Sundays from 11am until 2pm
Realtor: Dean Thompson, Remax Ocean Pacific Realty
Email: dean@deanthompson.ca Cell: 250.898.4777
Candor Developments 3404 Harbourview Blvd., Courtenay, BC
Saturdays, from 12pm to 2pm
Isaac Bale Email: info@candordevelopments.ca Cell: 778.995.2529
Contact the developer to register as a "prospective client" and receive up-to-date information and pricing on the new residential lots for sale in Phase 3 at The Ridge.
Contact: Bruce Clapham at 250.650.8588
Email: theridge.bruce@mail.com
Related Resources & Links