Daily Informative Updates on
New Residential Real Estate & Construction News
for Vancouver Island Communities
Aug 25, 2019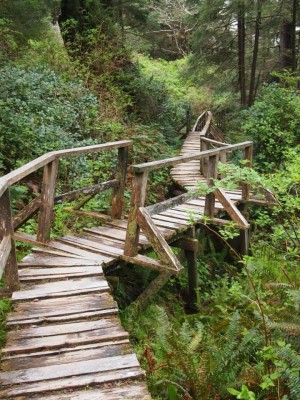 The Comox Valley is the place to be for outdoor activities. Imagine enjoying biking, hiking, swimming, golfing, fishing, kayaking, beachcombing, skiing and snowshoeing, and many more activities - all in your own community. And you can enjoy many of these activities year round, thanks to mild West Coast climate. This is just a small sampling of the recreational activities the Comox Valley has to offer for all ages:
The Cumberland Community Forest in the village of Cumberland incorporates the rich mining and logging history of the village into an extensive trail network. There are more than 175 bike trails of varying difficulty levels to choose from in the Cumberland Forest. Stop in and visit a bike shop in Cumberland or the Vancouver Island Visitor Centre and grab a copy of the Cumberland trail map prior to heading out on your adventure!
Cumberland is also the access point to Comox Lake, a popular spot for camping, swimming,, canoeing, boating and fishing. The sandy beach offers a concession stand, coin-operated showers, and a boat launch,. Comox Lake is also a polular trail head.
Mount Washington Alpine Resort and Strathcona Provincial Park are popular year round destiantions, with a variety of activities and events on offer. Enjoy hiking to one of the local lakes, take a ride on the chairlift, mountain biking and sightseeing. Mount Washington Resort is located adjacent to Strathcona Provincial Park, the oldest provincial park in British Columbia. In the winter months, the mountain resort offers alpine and nordic skiing, snowboarding and snowshoeing.
Vancouver Island is famous as a year-round destination for golfers. There are three 18-hole golf courses located within a 15 minute drive from The Ridge community in Courtenay, including Crown Isle Golf Course, Sunnydale Golf & Country Club and Glacier Greens Golf Course. Are you an avid golfer? Pack your clubs and plan a visit to the Comox Valley today!
While you are here, drive up to The Ridge to see why residents say, "We Love Living at The Ridge."
NEW! The Ridge now has lots for sale in Phase 3A, with prices starting at $225,000 per lot. All homes are zoned to accommodate secondary suites.
Contact the developer for more information: Bruce Clapham, Buckstone Investments Ltd.
Phone: 250.650.8588
Email: theridge.bruce@mail.com