Daily Informative Updates on
New Residential Real Estate & Construction News
for Vancouver Island Communities
Mar 30, 2018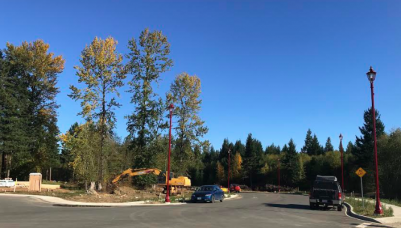 Road works and site preparation are underway for two new subdivisions being built in the Crown Isle Golf Course and Resort Community.
The RISE Phase III & IV (69 Lots total) are scheduled to be completed sometime in June / early July of 2018. And the final extension of Crown Isle Drive - Cambridge Park Estates Phases V & VI (67 Lots total) is following close behind, with registration expected in the late fall.
Lot prices in The Rise start at $195,000 while lot prices in Cambridge Park Estates start at $250,000.
Contact Jason Andrew, Director of Real Estate, or Bert Jaeger, Realtor for Crown Isle Realty Ltd. Both Jason and Bert are true experts in the Crown Isle Community, having both started their careers at Crown Isle as golf professionals nearly 20 years ago before moving into the Real Estate Division. They live, work and play golf in the Crown Isle Resort and Golf Community and know the lifestyle.
They have 40 years of combined experience working for Crown Isle and are familiar with the community history as well as what is planned for the future. No one knows Crown Isle like they do!
For more information on Comox Valley real estate on Vancouver Island, contact:
Jason Andrew, Director of Real Estate
Cell: 250.207.0070
Email: jandrew@crownisle.ca
Bert Jaeger, Realtor
Cell: 250.898.9128
Email: bjaeger@crownisle.com