Daily Informative Updates on
New Residential Real Estate & Construction News
for Vancouver Island Communities
Jul 21, 2015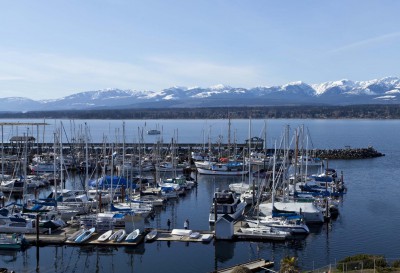 A building lot for sale in Courtenay at The Ridge offers residents an outstanding opportunity to enjoy the lifestyle that makes Vancouver Island so popular. From outdoor pursuits to arts and culture, you will find it all in the Comox Valley communities of Courtenay, Comox and Cumberland.
The Ridge is one of Courtenay's newest residential neighbourhoods and is located in south Courtenay with views of the Georgia Strait, Comox Glacier, and Mt. Washington. If you love sailing, the Comox Marina offers a full-service marina for your boat and easy access to the famed Desolation Sound. Or enjoy sailing from Comox around the Gulf Islands and into the United States.
Come winter time when you'd rather dock the boat than sail it, you will enjoy the many theatre and music productions offered by the Sid Williams Theatre and other community groups. Or, take advantage of the mild winters the Comox Valley is renowned for and golf on any of the seven golf courses in the community, including Crown Isle, Sunnydale, Mulligans and more.
For more information, or to inquire about financing options:
Contact
Location: Courtenay, in the Comox Valley on Vancouver Island
Show Home: Eagleview Crescent, Courtenay, BC
Phone: Bruce Clapham 250.650.8588
Website: theridgebc.com
Contact Us
Jul 02, 2015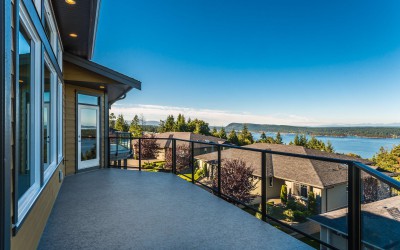 Two show homes have sold at The Gales in Ladysmith on Vancouver Island in the past three months, and finishing work has started on a third show home to meet demand in this oceanside residential development. Located at #10 - 626 Farrell Road, this new luxury patio home for sale is a custom Built Green® home by award winning GNB Builders.
This three bedroom, three bathroom luxury patio home for sale at The Gales has achieved Platinum designation, recognizing the best in quality and environmentally sensitive materials and construction techniques. This home offers environmentally friendly features to help you save on your heating and energy bills, including a Carrier Infinity heat pump, HRV ventilation, and Rheem Marathon Limited Lifetime hot water tank.
There is still time to pick your own colours and decor for this 3,000 sq. ft. patio home. You will enjoy spectacular ocean and mountain views from both the upper and lower level of this home, and are minutes away from the many outdoor pursuits that Vancouver Island is known for. Marina's, kayaking, and golf are all within minutes of the development. The airport - only 10 minutes away - offers daily direct flights to Calgary.
For more information or to schedule a viewing:
Contact
Location: Ladysmith, on Vancouver Island
Address: 410a 1st Ave, Ladysmith, BC V9G 1A9
Phone: Keith Mazurenko, REALTOR® 1.866.315.0545
Website: www.thegales.ca
Contact Us