Daily Informative Updates on
New Residential Real Estate & Construction News
for Vancouver Island Communities
May 29, 2015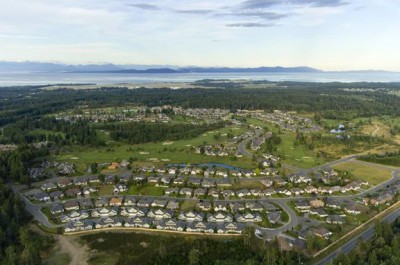 When it comes to finding the right home in the neighbourhood you love, it's important to have the best knowledge possible. Crown Isle Realty can help you find the home that is right for you in Crown Isle Resort & Golf Community in Courtenay on Vancouver Island.
Crown Isle Realty is well versed in all things Crown Isle. This real estate team has an intimate knowledge of the community, its history, and expected future growth. Staff often have inside knowledge of pocket listings - homes not yet on the market, but are potentially for sale. The team can even help you with landscape design, interior design, and renovation options.
It doesn't matter whether you're looking to buy a spacious family home, downsize into a cozy rancher, or find a building lot to construct your perfect custom home; Crown Isle Realty can help you find the ideal property to meet your needs, budget, and timeline. Browse listings of homes for sale on the Crown Isle website, or contact Crown Isle Realty Ltd. to set-up a viewing.
Contact
Location: Courtenay in the Comox Valley on Vancouver Island
Address: 399 Clubhouse Drive
Phone: Jayson Welsh, Construction Manager 250-703-5057
Phone: Jason Andrew, Director of Real Estate 250-207-0070
Real Estate Inquiries: REALTOR® Carla Coulson-Prieto 250-465-8792
Website: www.crownislehomes.com
Contact Us