Daily Informative Updates on
New Residential Real Estate & Construction News
for Vancouver Island Communities
May 20, 2015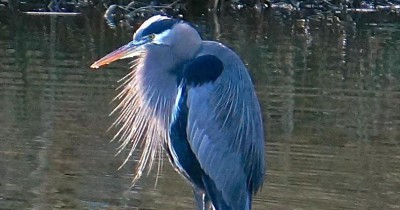 In 2014, the Mountainaire Avian Rescue Society (MARS) treated more than 700 wildlife patients in a converted garage on three acres of land in the Comox Valley. The garage is part of the original facility established in 1995 when the organization was created and is currently home to everything from treatment space to the washing machine.
MARS has outgrown its original facility, and is seeking to build a new hospital building where staff and volunteers can work on the patients in a clean, quiet and efficient environment. A generous bequest from the estate of local resident Michele Woodrow to MARS has given the organization 11 acres to build a new, modern wildlife center. MARS is in the process of trying to raise the money for the infrastructure and a hospital.
Building Links is proud to support MARS. Please join with us to help to build a facility that will give MARS the tools to send more patients home. Together we can do this!
To learn more about MARS, please visit their website www.wingtips.org or their Facebook or Twitter pages.​
May 14, 2015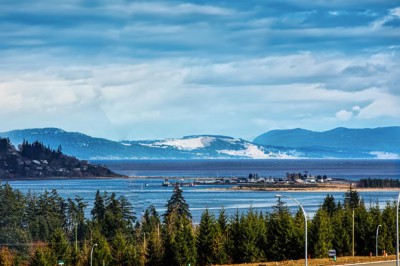 Clients wanting to build a custom home are often seeking a variety of features that will ensure they get the home they want. The Ridge in Courtenay on Vancouver Island offers ocean and mountain views in a quiet rural setting within minutes of all the urban amenities, making the perfect location for custom home builders
The Ridge is a 77-acre residential development in south Courtenay with building lots for sale. Clients still have a choice of house facing directions, laneway homes, and spectacular views of the Georgia Strait or the Comox Glacier. Builders are welcome to take advantage of the fully-serviced lots with city sewer, water and hydro. All that's needed to get started at The Ridge is a building permit.
Twenty homes are currently under construction or have been built at The Ridge on Vancouver Island. The remaining building lots for sale are zoned to allow carriage homes, workshops, and secondary suites up to 924 sq. ft, ensuring the full suite of options for your clients wanting to build a custom home in the Comox Valley.
For more information, or to inquire about financing options:
Contact
Location: Courtenay, in the Comox Valley on Vancouver Island
Show Home: Eagleview Crescent, Courtenay, BC
Phone: Bruce Clapham 250.650.8588
Website: theridgebc.com
Contact Us
May 05, 2015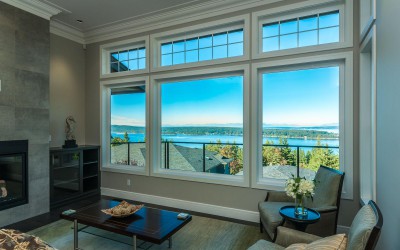 Finishing work has begun on a new luxury patio show home at The Gales in Ladysmith. The former show home recently sold, and the builder GNB is now putting the finishing touches on #10 and #14 - 626 Farrell Road to show case this truly breathtaking residential community.
The luxury patio homes for sale at The Gales offer Vancouver living at its finest. The luxury patio home #14 offers 1,555 sq. ft. of living space and soaring ceilings that make the most of spectacular ocean and mountain views. Features include two-bedrooms, hardwood floors, granite counters, heated tile, and more (MLS #378337).
Luxury patio home #10 is a larger home with 3,039 sq. ft. of living space and three bedrooms. Features include a gas fire place and double garage.
Both homes are "Built Green" homes and you will save up to 30-50% on your yearly energy costs. Plus, there is still time to choose your own finishings! For more information, or to schedule a viewing:
Contact
Location: Ladysmith, on Vancouver Island
Address: 410a 1st Ave, Ladysmith, BC V9G 1A9
Phone: Keith Mazurenko, REALTOR® 1.866.315.0545
Website: www.thegales.ca
Contact Us