Daily Informative Updates on
New Residential Real Estate & Construction News
for Vancouver Island Communities
Mar 28, 2019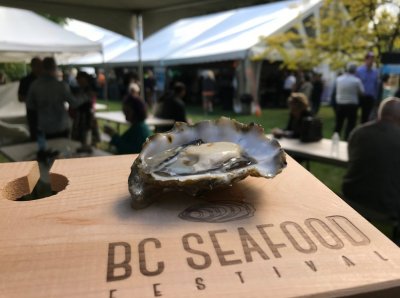 The "Land of Plenty" that is the Comox Valley will once again showcase some of its natural bounty this June. The Comox Valley is not only a beautiful place to call home, it is also the hub of production for shellfish and oysters on Vancouver Island. The Comox Valley produces the most shellfish in British Columbia and most of the oysters in Canada, which gives this community the title of "Canada's Oyster Capital."
Oysters including the world-famous Fanny Bay Oysters, and other varieties from this region are coveted for their delicate taste, due to the pristine ocean waters and consistent sunlight.
Other shellfish grown and harvested in the Comox Valley include Manila clams, geoduck clams, the blue and Gallo mussels and a variety of scallops.
To celebrate this bounty of shellfish, the 13th annual BC Seafood Festival is being held from June 7 to 16, with the Signature Weekend scheduled from June 14 to 16. The festival is the largest of its kind featuring over 40 partners hosting dinners, tours, events, tastings and competitions during the 10-day period to celebrate the Comox Valley's culinary and seafood attractions and award-winning shellfish producers
Fun competitions include oyster shucking, chowder challenge, best Caesar salad and a chef challenge. Tickets will be available soon to numerous festivities including the Happy Hour Oyster Bar, featuring a variety of oysters, a gala dinner, seafood brunch cookout and more!
Event tickets are on sale now. For more information, go to the BC Seafood Festival website.
Come to the Comox Valley and experience the delicious bounty of local seafood available here. And if you're ready to stay a little longer, take a tour of the oceanview community of The Ridge in South Courtenay, just a few quick minutes drive for the Fanny Bay Oyster headquarters. Phase III of this new home development is now under construction, with more than 100 new homes already built by their preferred builders.
Photo credit: BC Seafood Festival