Daily Informative Updates on
New Residential Real Estate & Construction News
for Vancouver Island Communities
Jul 30, 2020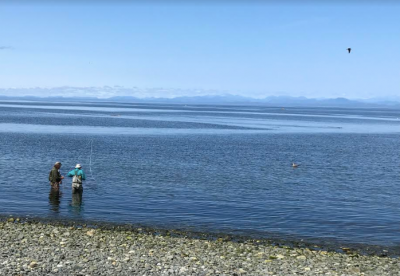 Vancouver Island is truly a special place to live. Tourists come from around the world to enjoy what residents experience every day. Outdoor lovers have easy access to expansive beaches, alpine meadows, ancient rain forests, championship golf courses, world class wildlife spotting and fishing and much more. The Ridge, a subdivision in Courtenay on Vancouver Island is in the heart of all of the action.
From retirees to young families, residents of The Ridge are exploring the many outdoor opportunities that await in the surrounding Comox Valley region.
Mount Washington offers year-round recreational opportunities, and the Comox Valley's easy access to biking and hiking trails, rivers and beaches, golf courses and fishing hubs keep residents and tourists alike busy!
When choosing a new community to call home, amenities and services are always an important consideration. Living at The Ridge in Courtenay, you'll enjoy easy access to the busy Comox Airport (YQQ), the modern Comox Valley Hospital, the Comox Valley Aquatic Centre, North Island College, shopping, restaurants, and more. Courtenay also offers a vibrant year-round Farmer's Market and a lively arts and music scene. Life in the Comox Valley offers a friendly and relaxed lifestyle in an incredibly beautiful setting.
New homeowners at The Ridge are enjoying the ocean and mountain views. Are you ready to join them?
Candor Developments, one of the preferred builders at The Ridge has a home for sale 3372 Marygrove Drive in Courtenay (MLS# 467526).
This two-storey home is 3,024 sq. ft. and has a walk-out secondary suite on the ground level with its own entrance and patio. Stunning views of the ocean and mountains are available from the top floor. This home comes complete with a two-car garage, appliances, landscaping, and fencing. Price: $799,000
Contact: Realtor Richelle Newson
Email: hello@realestatebyrichelle.com
Cell: 778-977-2029
Contact the developer to find out more about The Ridge lots for sale in Courtenay on Vancouver Island.
Bruce Clapham, Buckstone Developments
Phone 250.650.8588
Email: theridge.bruce@mail.com
Jul 27, 2020
Budget Blinds locations in the Comox Valley, Nanaimo-Oceanside and the Cowichan Valley are all owned by the same local family and are all garnering great reviews from their customers. Some of their happy clients have shared the following Google reviews:
"Fantastic company! Great quality blinds and staff! Would definitely deal with them again."
"The sales staff was knowledgeable, and installation of 4 sets of blinds was completed in under 30 minutes. Plan to call them again."
"We have dealt with Stu and the team at Budget Blinds several times, both for our business, and our home. The level of service we have received from Stu's team is unparalleled in the industry. The products that Budget Blinds offers are top quality and the pricing is extremely competitive. Thanks for all the great work!"
"Michelle Norris of Budget Blinds is an amazing woman! Michelle and her team have efficiently added window film and replaced the window coverings within two of my homes. She did expertly help me to select the best window coverings for various scenarios. Michelle Norris with Budget Blinds was prompt, highly skilled, a great communicator and very professional. Great Value too!"
"We needed to replace our bedroom curtain for one that gave a complete black out as we both love sleeping in the dark. A quick search on Google and we contacted Michelle, she offered to come and give us a free consultation. Michelle knows her blinds, being a bit of a techy nerd we went with blinds that connect to Google home (pressing button is so 2016). Our whole experience with the team was excellent. I would highly recommend both Michelle and the Google blackout blinds. Very pleased and so glad we went with Budget Blinds."
Regardless of your needs for home or commercial window coverings, Budget Blinds can deliver on time and on budget. Contact your closest location today:
Cowichan Valley
Call: 250.924.0249
Nanaimo-Oceanside
Call 250.751.8564
North Island - Courtenay
250.338.8564
Jul 14, 2020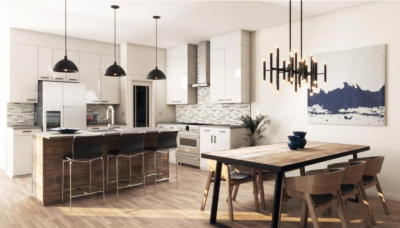 Monterra Projects, known for building high quality custom homes and multi-family projects in the Comox Valley, has started construction on a new patio home project called Tanglewood, at The Ridge in South Courtenay.
The Ridge is a master-planned neighbourhood of new homes located just minutes away from the downtown core of Courtenay, shopping centres, major amenities and the Comox Valley Airport (YQQ).
Known for its panoramic views of Comox Bay, the mainland mountains and the Comox Glacier, there are now more than 100 families calling this community home. Many of the new homeowners have relocated from across BC and the country.
Tanglewood will feature 32 patio homes when completed. A community clubhouse in the centre of the development will include a great room, sitting area, kitchen and bathrooms. This private building will be accessible to all Tanglewood residents and their guests and is the perfect place to meet the neighbours and host family gatherings. The clubhouse will be completed in the fall of 2020.
Six new patio homes will be ready for occupancy in the fall of 2020. Phase 1 offers three floor plans, ranging from 1,338 to 1,542 sq. ft built in an open concept design. The outdoor patio flows seamlessly from the great room.
Well-appointed finishes throughout the patio homes include hardwood flooring, a gas fireplace and modern lighting. The five-piece master ensuite includes a separate walk-in shower, double sinks and a stand-alone soaker bathtub.
Prices in Phase 1 start at $599,000. These homes will be built to Step Code 4 specifications, improving energy efficiency and comfort.
For more information, contact:
Stephanie Renkema, Realtor
RE/MAX Ocean Pacific Realty
Office: 250-334-9900 Cell: 250-465-0168
Email: stephanierenkema@gmail.com