Daily Informative Updates on
New Residential Real Estate & Construction News
for Vancouver Island Communities
Feb 12, 2015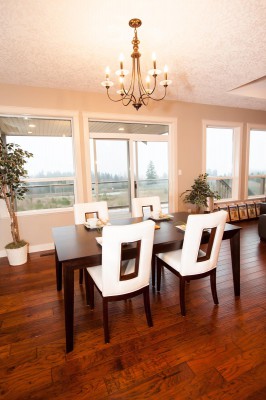 Sixteen years of building experience has helped Brando Construction figure out how to build great custom homes for their clients. The company is now bringing that expertise to The Ridge in Courtenay on Vancouver Island as one of the first builders in this new residential development with building lots for sale.
"We have an excellent team of professionals that have been working together for a number of years," says Brandon Little, owner of Brando Construction. "We know what we need to do, and what home owners are looking for."
That includes quality building on budget and on time, and it's one of the reasons Brando Construction has chosen to build at The Ridge. The Ridge is one of the Comox Valley's newest residential neighbourhoods and an ideal place to build your custom home in Courtenay on Vancouver Island.
"The Ridge offers the best value for the dollar and the nicest residential building lots for sale for the price," states Little. "This a convenient location, close to the highway but still remote. And you can't beat the sunshine and great ocean and mountain views that residents have at The Ridge."
Brando Construction can build your custom home on any lot for sale at The Ridge. The company provides the majority of its construction services in-house. That includes foundation, framing, flooring, interior finishing, siding and more. The result is a better quality product with a better price.
"This really is one of the nicest places to build in the Comox Valley, and it's great to be able to share that with clients," says Little.
For more information, or to purchase a building lot for sale at The Ridge:
Contact
Location: Courtenay, in the Comox Valley on Vancouver Island
Show Home: Eagleview Crescent, Courtenay, BC
Phone: Bruce Clapham 250.650.8588
Website: theridgebc.com
Contact Us
Feb 03, 2015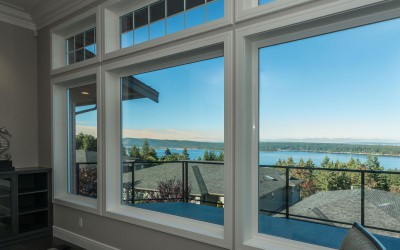 Spectacular ocean views already make The Gales in Ladysmith on Vancouver Island the perfect place to pursue your ideal outdoor lifestyle. Now you can customize your luxury patio home in this 68 home residential development nestled between the sea and the mountains with the finishings of your choice.
There are currently two new luxury patio homes for sale at The Gales offering you the opportunity to pick colours and decor (MLS Listing #382957). Choose between a two-bedroom, two bathroom home with 1,555 sq. ft. or a three bedroom, three bathroom home with 3,000 sq. ft. Either way, you will have a custom BuiltGreen® home (MLS Listing #378337) with energy saving features such as a Carrier Infinity heat pump, HRV ventilation, Rheem Marathon Limited Lifetime hot water tank and Milgard windows.
Residents of the Gales enjoy the natural beauty that surrounds them and a variety of year-round outdoor activities. Marinas, kayaking and golf are all within minutes of the patio homes on Vancouver Island or enjoy leisurely strolls and invigorating hikes on the many local beaches and trails. And remember, your landscaping and yard maintenance are taken care of.
To schedule a viewing or stop by the Open House 11 am to 3 pm seven days a week:
Contact
Location: Ladysmith, on Vancouver Island
Address: 410a 1st Ave, Ladysmith, BC V9G 1A9
Phone: Keith Mazurenko, REALTOR® 1.866.315.0545
Website: www.thegales.ca
Contact Us