Daily Informative Updates on
New Residential Real Estate & Construction News
for Vancouver Island Communities
May 28, 2013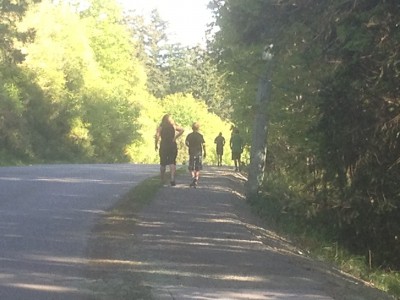 A number of new development projects are in the works in the Comox Valley, with the help of Outlook Land Design Inc.
Outlook Land Design has been busy with Comox Valley project including the masterplan options for the Village of Cumberland and the recently completed trail from Macdonald Park to Goose Spit for the Comox Valley Regional District. As well, designs for various commercial development projects in the Comox Valley are underway. They are also completing landscaping plans for a new BC Hydro operations facility in Campbell River.
This Comox Valley civil engineering and landscape architecture consulting firm has been serving Vancouver Island since 1999. Firm principal, Tim O'Brien, P.Eng. MBCSLA, is both a professional civil engineer and registered landscape architect with more than 25 years of design and construction experience.
Outlook Land Design Inc. integrates civil engineering and landscape architecture to provide better environments for all. Outlook Land Design Inc. provides civil engineering (municipal engineering) services including: specifying, designing and constructing streets, parking lots, sidewalks, water supply networks, sewers, street lighting, public parks and bicycle paths.
Outlook Land Design Inc.'s landscape architecture solutions include the design of outdoor and public spaces. Past clients include provincial and municipal parks, schools and college campuses, resorts, multi-family housing projects, and institutions. The scope of their work includes: urban design; site planning; town or urban planning; environmental restoration; parks and recreation planning; visual resource management; and green infrastructure planning.
In addition to their Civil Engineering Services, Outlook Land Design works for private sector developers, open space projects, LEED projects and local government services.