Daily Informative Updates on
New Residential Real Estate & Construction News
for Vancouver Island Communities
Nov 30, 2016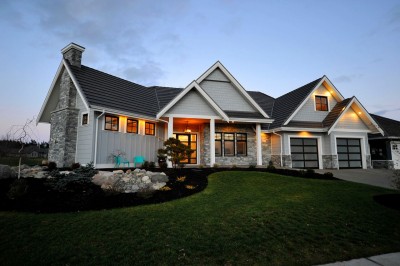 Homes by Crown Isle is the premier custom home builder in the Crown Isle Golf Community. Nobody knows Crown Isle like they do!
Happy homeowners throughout this master-planned golf course community appreciate the service, attention to details and quality craftsmanship offered by Homes by Crown Isle.
New homeowners James and Shelagh Kantor recently shared their home building experience with 1stView:
"Jayson Welsh and his team at Homes by Crown Isle, Courtenay, BC, provided superb service in building our dream home!
"From the start of lot purchase with Jason Andrew, Director of Real Estate - Crown Isle Resort and Golf Community, to home design and construction with Jayson Welsh, Construction Manager - Homes by Crown Isle, to expert interior design support by Donna Coulson, and all their team members -they made the experience of building our first home exciting and rewarding.
"Their regard for high quality workmanship was always evident. Professional, personable, experienced, attentive, and accessible - I would highly recommend Homes by Crown Isle! Thank you!"
If you're ready to start building your new home in the Comox Valley on Vancouver Island, visit the team at Homes by Crown Isle to view available lots and home designs.
Builder: Homes by Crown Isle

VP Construction
Jayson Welsh
Mobile: 250.207.0418
Email: jwelsh@crownisle.ca
Office: Michelle Bazett
Phone: 250.703.5057
Email: mbazett@crownisle.ca
Website: www.crownislehomes.com