Daily Informative Updates on
New Residential Real Estate & Construction News
for Vancouver Island Communities
Feb 27, 2017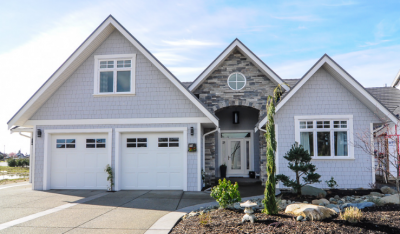 Homes by Crown Isle has grown to become the largest, most experienced
Comox Valley custom home builder
working in the Crown Isle Resort and Golf Community. Lead by Vice President of Construction, Jayson Welsh, the Homes by Crown Isle team has built custom homes for many happy homeowners.
Homes by Crown Isle
builds with the home owners' interests in mind and their team knows how to get the job done in a timely, efficient and professional manner, while working within your budget. Understanding your vision for your living space is paramount in achieving long term satisfaction for your new custom home. Homes by Crown Isle will turn your vision into reality by gaining a clear understanding of your goals for the project. Pivotal discussions with respect to your desired look and feel of the finished home take place early in the project. Crown Isle is proud of its timeless style and classic design elements that have been carried over from the very start of construction in the Crown Isle Resort and Community.
Contact them today
to discuss your vision, view available lots, and learn more about building your new custom home in Crown Isle.