Daily Informative Updates on
New Residential Real Estate & Construction News
for Vancouver Island Communities
Feb 27, 2021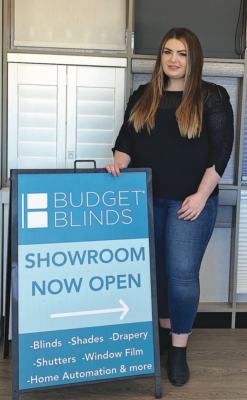 Spending so much time in our homes over the past year has encouraged a lot of investment into our living spaces, according to Chloe Traviss, style consultant with Budget Blinds in Campbell River.
"Everybody is spending so much time in their homes right now," she recently told the Campbell River Mirror. "So it's becoming more and more important for them to make those spaces beautiful. With people travelling less and being home more, I've really noticed they seem to be upgrading their spaces at an even higher rate than they were before."
And one of the easiest ways to upgrade your space is with new window coverings.
"Window coverings are also one of the only options you have when improving your interior space that also improves your home's curb appeal," Traviss says. "So it's also a great investment in your home and people are really taking advantage of that."
But "investment" doesn't need to be a daunting word - even small improvements make a huge difference to the feel of your room, Traviss says.
"A lot of people just want to do a little something in their home," she says, "and we really have products for all budgets."
Not only that, but she'll bring them to you so you don't even have to go to the store to check them out. While Budget Blinds' physical store is on Kilpatrick Avenue in Courtenay, Traviss is a mobile window covering resource for the North Island.
"I have everything in my vehicle to do free in-home consultations, measure all their windows, and discuss blinds options with samples that I can show them inside their home, which is huge, because everyone's paint and views and light is different, so blinds can look completely different in one home versus another, or in our showroom."
Traviss says that's another thing she's seeing these days: Supporting local and getting a personalized level of service has seemingly never been more important to people. While Budget Blinds has alwasy provided high levels of service, they're also now focussed on keeping their staff and customers safe with Covid-19 protocols in place.
Your local and locally-owned Budget Blinds can help with a new look for your home! Call them today at their North Island - Courtenay store at 250.338.8564.
Or down-island contact your closest location:
Call: 250.924.0249
Call 250.751.8564
Feb 20, 2021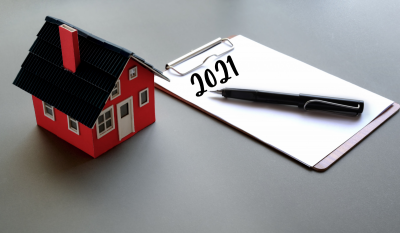 According to a Canadian Real Estate Association news release last month, 2020 was a record year for purchasing homes. And Vancouver Island real estate sales were no exception.
The Vancouver Island Real Estate Board (VIREB) reported sales of single-family homes in January of 2021 were up by 66 per cent board-wide from one year ago. Inventories of real estate are extremely low in the Comox Valley, therefore the pressure on the availability, choice and price are high. If you are wanting a new home, now is the time to move forward, with new lots now available at The Ridge community in Courtenay, BC.
Lock in Pricing for a New Custom Home in Courtenay, BC
You can choose from newly released residential lots and move-in ready or quick possession new homes at The Ridge in Courtenay. The developer has recently released 61 new lots in Phase 3B, which have been reserved by the preferred builders at The Ridge.
Getting started is easy - choose a style of home and combine it with a lot and you'll be on your way to living in a new custom home in a well-established and desirable neighbourhood in Courtenay, B.C. Contact any one of the preferred builders to find out more information about pricing, availability and completion dates. They will walk you through the process, with fabulous customer service, modern design ideas and family-friendly home plans.
Yes, your dream of owning a beautiful West-Coast style home on Vancouver Island is one step closer to becoming a reality. Lock in the pricing now for 2021, as prices of new homes will be on the rise in the next 12 months, according to the BC Real Estate Association. Take a look at available lots in Phase 3B and get started!
Feb 15, 2021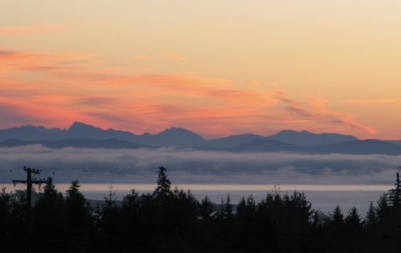 There are many reasons to move to Courtenay, BC and we have selected the top 10 reasons that local families have shared with us.
Top Ten Reasons to Live in Courtenay, BC:
Clean, fresh air

Safe and quiet

Friendly and welcoming

Close proximity to the ocean, rivers, lakes

Access to outdoor recreations all year round, including Mount Washington

One of the mildest climates in Canada

Access to a newly built hospital and medical offices

The Comox Airport (YYQ) is quick and convenient

Numerous trails and parks through the forests, along beaches and rivers

Beautiful stunning scenery of Comox Glacier, the mountains, and Comox Bay
Imagine living in a quiet community that provides mountain and ocean views, clean air and is still centrally located and close to many amenities. The Ridge in Courtenay, BC is one of the most desirable neighbourhoods on Vancouver Island for all of the top 10 reasons
The City of Courtenay (approximate population 26,000) is the urban and cultural hub of the Comox Valley, which has a total population of 66,500. Courtenay is a vibrant, culturally-diverse community that is surrounded by the supernatural beauty of the ocean beaches, the rivers and lakes.
"We love living at The Ridge" is a common sentiment among the community's residents. If you're ready to explore the possibility of moving to The Ridge, now is a great time to choose your lot in their newest phase.
How to Build a Custom Home at The Ridge
Six preferred builders all have reserved lots in Phase 3B , which offers a choice of 61 large lots recently released to the market. Contact any of these builders to find out more about availability, design options and the price of a custom home on any one of the Phase 3B lots.
If you have been thinking about building a new home in Courtenay, now is the time to start the consultation process. You could be in your new home in 2021, smelling the ocean breezes and soaking up the amazing views.