Daily Informative Updates on
New Residential Real Estate & Construction News
for Vancouver Island Communities
Aug 28, 2017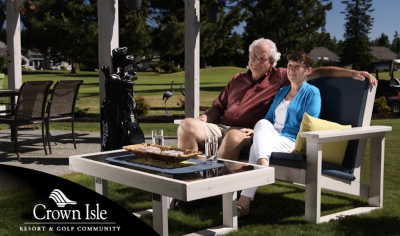 Everyone needs a place to call their home base - Crown Isle Resort & Golf Community and the Comox Valley offer the "Ultimate Home Base."
Enjoy ease of travel with an airport just minutes away offering 30 minute flights to Vancouver plus non-stop flights to both Calgary and Edmonton. You will also enjoy being close to the new Comox Valley Regional Hospital, opening in October, 2017, North Island College, the Aquatic Centre plus the Crown Isle Plaza shopping centre complete with restaurants, medical and dental offices, supermarket, the Valley's largest liquor store, Costco, and of course Starbucks and Tim Hortons.
There are also endless recreational opportunities available in the Comox Valley and surrounding area. You can enjoy the snow activities at Mount Washington during the winter, or hiking, swimming and festivals all summer plus endless fishing and boating possibilities all year round. With the milder climate in the Comox Valley you can even play golf 12 months of the year.