Daily Informative Updates on
New Residential Real Estate & Construction News
for Vancouver Island Communities
Aug 25, 2017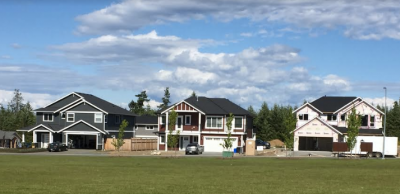 Phase 1 of The Ridge subdivision has been sold out and there are a few select lots available in Phase 2.
Currently, developers are in the planning and approvals stages for Phase 3, which will include 106 new lots for sale in the beautiful Comox Valley.
If you are in the Comox Valley, contact the developer for a tour. If you are interested in building a new home at The Ridge in 2018, now is the time to get in touch and be placed on their "inquiries list". Stay in touch to learn about their progress and be the first to learn when the lots in Phase 3 are available for selection.
Once you've chosen your lot, talk to one of the preferred builders about your future housing needs and building your new home at The Ridge.
Contact Bruce Clapham:
Phone: 250.650.8588
Website: theridgebc.com
Follow us on Facebook
Looking for map? Find one here.