Daily Informative Updates on
New Residential Real Estate & Construction News
for Vancouver Island Communities
Oct 28, 2017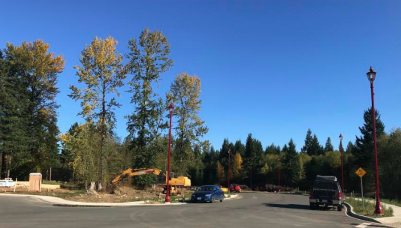 Silver Sand Land Corp., the real estate division of the Crown Isle community, is taking offers on proposed building lots in The Rise and in the Crown Isle Drive Extension V and VI. The Rise will be adding 69 lots in Phase III and Cambridge Park Estates will be adding 67 lots on the extension of Crown Isle Drive. Lot prices in The Rise are expected to start at $195,000; lot prices in Cambridge Park Estates are expected to start at $250,000.
Site services and road work are expected to continue during the winter, once all approvals are in place with paving scheduled to take place in the Spring of 2018. The real estate team in the Crown Isle Resort and Golf Community are hoping to have registration on the lots by May of 2018.
Make your inquiry today, as many lots are already reserved.
For more information, contact:
Jason Andrew, Director of Sales
Cell: 250.207.0070
Email: jandrew@crownisle.ca
Prices are subject to change without notice.
Photo: Cambridge Park Estates adding new lots in Spring of 2018