Daily Informative Updates on
New Residential Real Estate & Construction News
for Vancouver Island Communities
Nov 29, 2018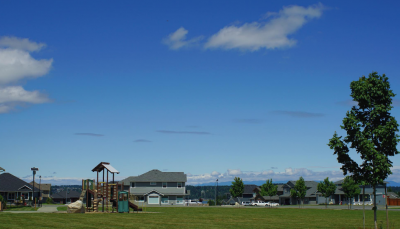 There are a few new, pre-built homes for sale in Phase 2 at The Ridge in South Courtenay - one of the most scenic neighbourhoods in the Comox Valley. New homes have been selling very quickly in this sought after neighbourhood, thanks in large part to the amazing views, the tranquility of the area and the close proximity to amenities in the Comox Valley. Three of The Ridge's preferred builders currently have homes for sale in Phase 2: Lawmar Contracting, Brando Construction and Candor Developments. Grand Legacy Builders has one lot left in Phase 2 on which to build a new home.
All of the preferred builders carry third-party home warranty insurance on all new homes built. This includes two years on labour and materials, five years on the building envelope, including water penetration and 10 years on the structure of the homes. British Columbia carries one of the strongest construction insurance coverages in Canada for new homes.
Preferred builders at The Ridge bring many years of experience to their work. This, combined with the New Home Warranty Insurance, gives buyers peace of mind when buying a new home at The Ridge.
Additional new homes will be coming to this beautiful housing development in mid-December as the road works and utilities will be fully installed on Phase 3, allowing for 43 more new homes to be built.
Contact the developer today to register as a "prospective client" and receive up-to-date information on the new residential lots for sale in Phase 3 at The Ridge.
For more information: Bruce Clapham at 250.650.8588
Email: theridge.bruce@mail.com