Daily Informative Updates on
New Residential Real Estate & Construction News
for Vancouver Island Communities
Aug 20, 2015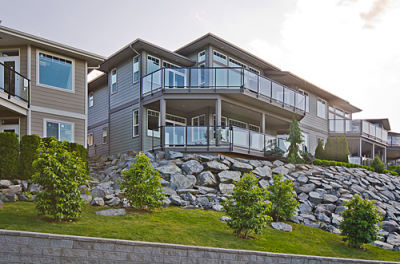 Patio homes for sale at The Gales in Ladysmith are known for bringing the best of the West Coast indoors. Dramatic styling reflects the spectacular ocean and mountain views that surround this 68-home residential development, while Built Green® platinum designation shows a commitment to environmentally sensitive construction techniques.
There is now another luxury patio home for sale under construction at The Gales. Spacious rooms, impressive views, and top-quality finishes are just the beginning. This new patio home will showcase the many environmentally sensitive materials that The Gales is known for, including a Carrier Infinity heat pump, HRV ventilation, and Rheem Marathon Limited Lifetime hot water tank.
The new show home is expected to be finished and open for viewing in September. The patio home for sale is being built by award wining GNB Builders and will have the Built Green® designation. For more information or to schedule a viewing:
Contact
Location: Ladysmith, on Vancouver Island
Address: 410a 1st Ave, Ladysmith, BC V9G 1A9
Phone: Keith Mazurenko, REALTOR® 1.866.315.0545
Website: www.thegales.ca
Contact Us

Aug 11, 2015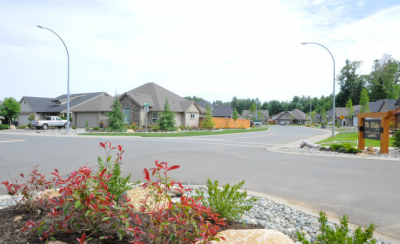 A development permit application is proceeding for Phase IV of the RiversEdge in Courtenay on Vancouver Island, and Southwind Development Corporation intends to offer twenty new building lots for sale.
These new building lots for sale at The RiversEdge will provide plenty of opportunity for custom home building and a mix of housing styles, including ranchers, bungalows, single family homes, and walk-outs for sale. All homes will reflect the quality and character RiversEdge is known for.
Construction on Phase IV of RiversEdge is expected to begin in 2016. Site preparation is already complete. Once the development application is approved, all that's needed to get started is a building permit.
For more information,
Contact
Art Meyers, REALTOR®, Royal LePage in the Comox Valley
Show Home: 2205 Robert Lang Drive, Courtenay, BC
Phone: 250.207.1879
Website: www.artmeyers.ca
Aug 04, 2015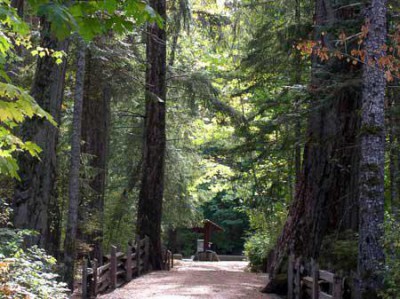 Building lots for sale at The Ridge in Courtenay on Vancouver Island offer residents the best of both worlds. You will enjoy a spectacular rural setting close to the many outdoor activities that make the Comox Valley wonderful, but are located only minutes away from all the urban amenities.
It is easy to explore the natural beauty of the Comox Valley when you live at The Ridge. Whether you enjoy the beach or the mountains, there are many local campgrounds, RV Parks, and provincial camping opportunities throughout the Comox Valley. Miracle Beach Provincial Campground offers a broad sandy beach that's loved by locals and visitors alike while Strathcona Provincial Park is a year-round gateway to the Vancouver Island outback.
Looking to connect with nature right in your backyard? The Ridge is surrounded by park land and walking trails. Millard Creek Nature Park is a short walk away, and trails connect with the Estuary and Airpark walk. When at home, you will enjoy ocean and mountain views to encourage your next great adventure.
For more information, or to inquire about financing options:
Contact
Location: Courtenay, in the Comox Valley on Vancouver Island
Show Home: Eagleview Crescent, Courtenay, BC
Phone: Bruce Clapham 250.650.8588
Website: theridgebc.com
Contact Us