Daily Informative Updates on
New Residential Real Estate & Construction News
for Vancouver Island Communities
Sep 19, 2014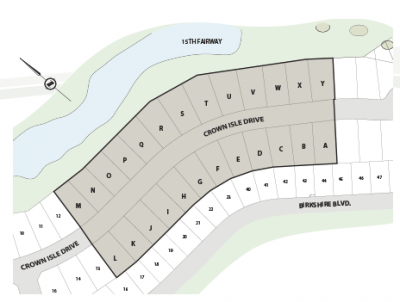 The 25 new home lots along the extension of Crown Isle Drive are now registered and 11 of the lots are sold and 2 are reserved. Construction is underway on three homes and three more are set to start construction within the next month.
Benco Homes has their new show home under construction on Lot Q on the fairway. Twelve new home lots are located off the golf course and 13 are on located on the golf course. Servicing and paving of the extension of Crown Isle is now complete.
In close proximity to the residents of the Crown Isle Drive Extension is the spectacular 48,000 sq. ft. Resort Centre. The Resort Centre houses dining and conference facilities, as well as a fitness centre, a golf shop and a golf academy.
The overall vision and theme of this master-planned residential community is carried out through Crown Isle real estate development. The development offers homes sites, single family homes, semi-detached patio homes, quarter ownership villas and residential lots.
Whether you are a young, growing family, empty nesters or active seniors, Crown Isle offers a perfect example of integrating a recreational lifestyle within our top-quality development.
Prices of the off-course lots on Crown Isle Drive, start at approximately $195,000 and the on-course lots start at approximately $270.000. The extension of Crown Isle Drive has been designed and Phase II is expected to be built in 2015. This phase will hook up with Norfolk, which connects with Idiens Way.
The Crown Isle real estate office is currrently located in the Crown Isle Clubhouse, at 399 Crown Isle Drive, as the show home has just sold! A new show home is now being built on the 17th green of the golf course, located at 1644 Crown Isle Drive. Stop by and learn more Monday to Friday 9am to 5pm and Saturdays 10am to 3pm at Crown Isle Clubhouse.
Contact Jason Andrew, Director of Sales:
Phone: 250.207.0070 or Email: realestate@crownisle.com
Looking for a realtor?
For more information about buying and selling real estate in Crown Isle, contact:
Carla Coulson-Prieto at ccoulson@crownisle.com or
John Waternan at jwaterman@crownisle.com
Crown Isle Realty: 250.703.5056