Daily Informative Updates on
New Residential Real Estate & Construction News
for Vancouver Island Communities
Mar 17, 2015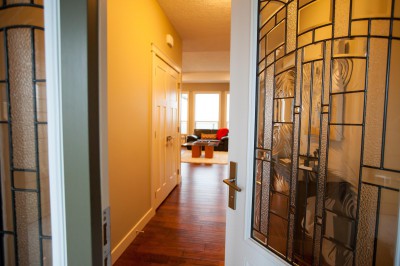 The Ridge in south Courtenay offers builders and buyers a great option for building a custom home on Vancouver Island in the Comox Valley. The Ridge currently has 54 fully-serviced building lots for sale in Courtenay's newest residential neighbourhood.
At The Ridge, buyers are welcome to bring their own builder, or choose from builders Lawmar Contracting and Brando Construction currently on-site. Fifteen houses have been built or under construction on lots for sale at The Ridge. Lots include water, sewer, and hydro, while builders will appreciate the existing street lights and pavement. There is also the option of creative financing options for builders and buyers.
Lots for sale at The Ridge are situated in a fully urban neighbourhood in a tranquil, rural setting. All the amenities, from schools and health services to the airport and sports centre, are minutes away by foot or by car. Outdoor activities are year round, and residents enjoy golfing, boating, fishing, hiking and skiing.
For more information or to inquire about financing options:
Contact
Location: Courtenay, in the Comox Valley on Vancouver Island
Show Home: Eagleview Crescent, Courtenay, BC
Phone: Bruce Clapham 250.650.8588
Website: theridgebc.com
Contact Us
Mar 16, 2015
Thomas Dishlevoy Architecture Ltd (TDA) in Comox on Vancouver Island offers architecture services for commercial, municipal, residential and other types of construction projects. Established in 1995, and serving the Comox Valley on Vancouver Island since 1998, Thomas Dishlevoy Architecture Ltd has proven experience in:
Residential, commercial and institutional
Renovations, additions and new projects
Heritage restoration
Building envelope repairs and upgrades
Green Buildings, LEED and Living Buildings
Development Master Planning
Feasibility Studies
Programming and Cost Estimating
For more information contact Tom Dishlevoy at 250.339-9528 or tom@tda.ca
Mar 10, 2015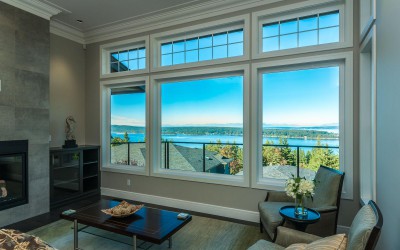 The Gales on Vancouver Island is a residential development with a truly spectacular setting. The 68 patio homes are located between the ocean and the mountains atop a hillside just minutes away from Ladysmith on Vancouver Island (a town voted one of Canada's prettiest towns by Harrowsmith Country Life magazine) where residents enjoy panoramic ocean and mountain views.
At the Gales marina's, kayaking, and three of Vancouver Island's golf are all within minutes of the development. Ladysmith is located only 30 minutes to Nanaimo, 60 minutes to Victoria and 60 minutes to the Comox Valley and Mt. Washington. The airport - only 10 minutes away - offers daily direct flights to Calgary.
The Gales three bedroom show home at #9 – 626 Farrell Road offers the sort of mesmerizing views residents of The Gales have come to expect. This 3,000 sq. ft. luxury patio home for sale boasts a West Coast contemporary architectural style and ocean views from both levels (MLS Listing #387544). Hickory Misty Grey hardwood, porcelain rectified tiles, Kohler fixtures, and quartz and granite countertops complete the amazing attention to detail.
To schedule a viewing or stop by the Open House 11 am to 3 pm seven days a week.
Contact
Location: Ladysmith, on Vancouver Island
Address: 410a 1st Ave, Ladysmith, BC V9G 1A9
Phone: Keith Mazurenko, REALTOR® 1.866.315.0545
Website: www.thegales.ca
Contact Us