Daily Informative Updates on
New Residential Real Estate & Construction News
for Vancouver Island Communities
Oct 23, 2012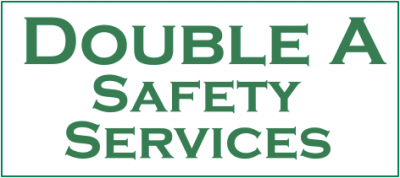 Double A Safety Services on Vancouver Island offers up tips and reminders to keep workers safe this winter.
"Old man winter is approaching and although we have milder winters then the rest of Canada we still need to prepare for the cooler temps and of course the rain," explains Double A Safety Services' principle Alana Gow. Work site dressing for Vancouver Island winter weather includes:
Rain Gear. Good quality rain gear and boots. There are many good quality, CSA approved work rain boots, keeping your feet dry and warm, is just as important as the rest of your body.

Dress in layers. Use many thin, warm layers rather than a few thick layers. It will insulate better and allow you to strip off layers if the temperature climbs. Have somewhere to store the layers to keep them dry.

Dress for the appropriate activity level. Dressing for an active day of logging will be different than dressing for a day of fishing or construction.
- Buy or find a pair of insulated boots. Ideally, the lining should be wool or synthetic--not cotton. Linings can be purchased separately. Mark's, Ono's and other work supply stores carrying a variety of CSA Approved insulated work boots and linings.
- Wear winter socks. Warm winter socks are important in keeping warm dry feet. Wool is best, although good synthetic "fleece" socks are often quite good. You can layer socks, but be careful that your feet are comfortable and the circulation isn't shut down. Carrying extra pairs is a good idea as well, to change into a fresh, dry pair if required.
- Use a good quality coat, parka, or jacket. Generally speaking, the thicker the better, whether it is a synthetic ski jacket, a wool pea coat, or a down jacket.
- Wear a base layer. A "base layer" is long johns, union suit, long underwear, or whatever can provide a warm, light base to your winter gear. Merino wool products are recognized as one of the best base layers available.
- Wear a hat. Remember - heat rises, and you don't want to lose it.
- Wear gloves or mittens. Fingers and hands are very vulnerable to the cold, so keep them covered. Very thin gloves (like "magic gloves") are better than nothing, but comfortable, warm gloves are important.
- Hand warmers can be useful, especially if you don't have shelter handy. They can be purchased at any outdoor or hunting store. Never use these as a substitute for dressing warmly, however.
- Wear more than one layer on your legs. Oddly, some people will wear five layers on their torso, and only one layer on the legs. At minimum, have a base layer like long underwear and an outer layer, like snowboarding pants.
- Keep dry. Being wet will cause chill to set in more quickly than if you're dry. Have waterproof or at least water resistant outer layers.
- Carry a whistle. Attach a whistle to your jacket or work vest with easy access, in the event of slipping and falling in dense foliage, or if trapped on the other side of an avalanche or landslide. Blowing a whistle will use less energy than yelling or screaming, and can assist rescuers in finding you.
For more information about job site safety, contact Alana Gow of Double A Safety Services.