Daily Informative Updates on
New Residential Real Estate & Construction News
for Vancouver Island Communities
Jun 30, 2022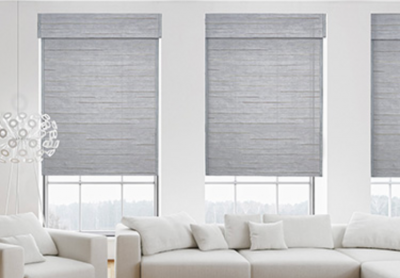 Running a specialized local business through a pandemic can be a challenge, but Budget Blinds of Vancouver Island owner Tara Anderson built on her community connections to thrive over the past few years. And of course, while people stayed home and focussed on making their homes more comfortable and functional, Budget Blinds stayed busy helping them.
Tara and her co-owner David Anderson have lived and worked on Vancouver Island since 2016. Their community-based, grass-roots marketing style helped them build long lasting business relationships. They work with home builders in a number of communities, who have also kept them busy as construction has boomed across the Island.
While Budget Blinds can of course provide a standard set of blinds, they offer customers so much more. From home automation to custom draperies, they can provide solutions for any home at any price point. And for those people who don't know where to start, their free in home consultations are a great way to get the ball rolling with the help of their experts.
Contact your local Budget Blinds store today to get started on your window covering updates today:
Call: 250.924.0249
Call 250.751.8564
250.338.8564