Daily Informative Updates on
New Residential Real Estate & Construction News
for Vancouver Island Communities
Dec 28, 2017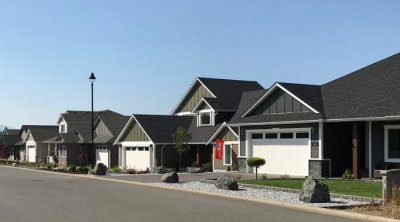 Developers at the Ridge are happy to announce that new home building has now begun in Phase II. Many homes are under construction and three of their premier home builders are busy. Lawmar Contracting, Brando Construction and one of their newest builders, Candor Developments all have new homes under construction.
This new phase includes 43 single family lots with zoning to accommodate secondary suites.
Contact any of the premier builders at The Ridge for more information on new homes for sale:
From all of us at The Ridge, we wish you a Happy New Year!
Phone: Bruce Clapham 250.650.8588
Email: theridge.bruce@mail.com
Follow us on Facebook
Dec 15, 2017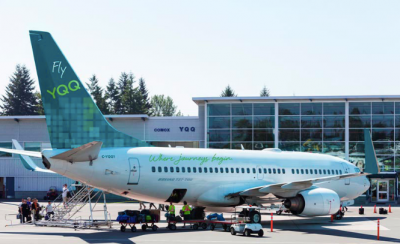 The Comox Valley Airport (YQQ) is set to have its busiest holiday season ever after seeing record passenger growth in 2016.
With friends and family flying to the Comox Valley, residents at The Ridge residential development in Courtenay are putting up the lights, and prepping their guest suites (some lots here are zoned for legal secondary suites)!
More and more people are discovering the year-round beauty of the Comox Valley. The holiday season brings winter activities on Mount Washington, or choose to escape the Canadian winter and enjoy a round of golf or a morning of winter fishing! Courtenay and the surrounding areas are buzzing with concerts, carolling and more to get you in the holidays spirit!
Enjoy easy accessibility to the Comox Valley airport from Vancouver, Calgary and Edmonton and beyond. Pacific Coastal, Air Canada and Westjet all provide daily service to YQQ. The Ridge is located only 15 minutes from the Comox Valley Airport.
Contact The Ridge today to register as a "prospective client" for more information on our new residential lots for sale that will be available in 2018.
Phone: Bruce Clapham 250.650.8588
Email: theridge.bruce@mail.com
Follow us on Facebook
Looking for map? Find one here
Dec 06, 2017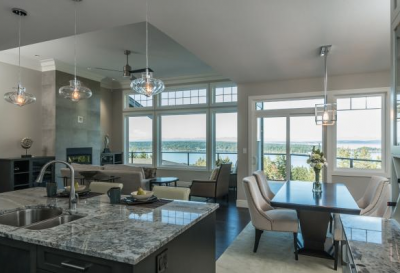 Choose your new award-winning ocean view home at
The Gales in Ladysmith
today! The luxury patio homes and condominiums at the Gales are constructed to the highest quality, and Built Green by
GNB Builders.
GNB Builders Inc. are home builders with more than 30 years of experience in the building industry. In 2012 GNB Builders was awarded the prestigious BC Built Green Builder of the Year by Department G of Built Green Canada as well as one Gold Care Award and five Silver Care Awards from the Canadian Home Builders Association. In 2013 GNB Builders was awarded with Vancouver Island Business Excellence Award for best company (under 50 employees) and Best Construction Company for the Island from Business Vancouver Island. And in 2016, their work at The Gales won them the Vibe Award for best single family production home.
GNB Builders has built a reputation for quality building, excellent customer service and a company that delivers all that it promises.
The Gales is a 68-home development (42 patio homes & 26 condos in two condo buildings) with ocean and mountain views. From a walk on one of the many local beaches to leisurely strolls through pristine forest right at your back door, the lure of natural wonder is ever beckoning. The homes are designed to take full advantage of the views, and provide large outdoor living spaces from which to enjoy the setting.