Daily Informative Updates on
New Residential Real Estate & Construction News
for Vancouver Island Communities
Dec 17, 2014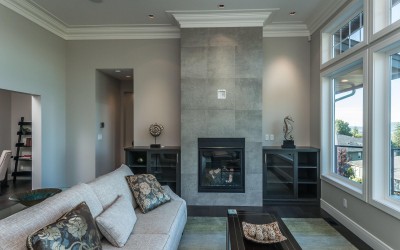 The Gales in Ladysmith on Vancouver Island is synonymous with luxury, offering custom built patio homes for sale in one of Vancouver Island's prettiest towns. Now, Sotheby's International Real Estate will also be listing a selection of The Gales' patio homes for sale, connecting Sotheby's clients with the home or vacation home that meets their unique lifestyle.
The Gales is a truly amazing oceanfront residential development. Vancouver Island's temperature climate provides plenty of opportunities for residents to enjoy an idyllic outdoor lifestyle year-round, including leisurely strolls on the many local beaches or hikes through the pristine forest right next door. Marinas, kayaking, and golfing are located within minutes of these patio homes.
Homes at The Gales are designed and built in West Coast contemporary architectural style with open floor plans ideal for entertaining. Wide sunny decks give you plenty of room to take in the views outdoors. And owners at The Gales can relax knowing that their landscaping and yard maintenance are taken care of.
For more information, or to schedule of viewing of luxury patio homes for sale:
Keith Mazurenko
Phone: 1.866.315.0545
Website: www.thegales.ca
Contact Us