Daily Informative Updates on
New Residential Real Estate & Construction News
for Vancouver Island Communities
Jun 29, 2012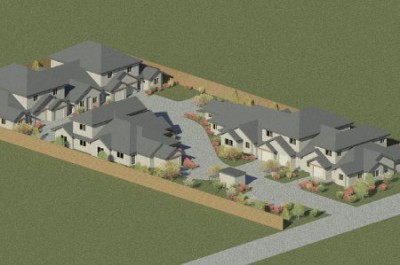 A new townhome development on Piercy Avenue in downtown Courtenay, is being built by McQueen Construction in the Comox Valley. This new Vancouver Island real estate project will feature ten new homes and is now under construction. Building permits have been issued in the amount of $1.4 million for two four-plexes. The homes will be built in two buildings with four linked townhouses; two additional townhouses will also be added. These Courtenay townhomes will be completed this summer.
Floor plans will include two or three bedrooms and will range in size from 1,300 to 1,600 sq. ft. Many of the homes offer the popular option of having the master bedroom on the main floor.
All of these new homes will feature hardwood flooring, solid wood cabinets, and come complete with appliance packages. The homes will have attached garages and additional driveway parking, and the development will also have guest parking spots.
Located only a few blocks from downtown Courtenay, Piercy Avenue Townhomes are set in a sunny, central location in this growing Vancouver Island city.
Prices are expected to start at $249,900.