Daily Informative Updates on
New Residential Real Estate & Construction News
for Vancouver Island Communities
Aug 22, 2012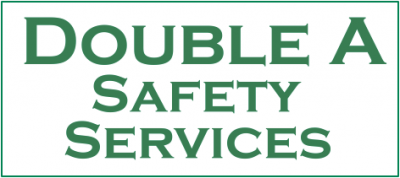 Double A Safety Services helps Vancouver Island companies maintain and energize the integrity of their safety program. Double A Safety brings experience in workplace safety from large and small construction projects to help companies from 10 employees to 200 employees with safety training, evaluation, development, safety documentation and due diligence procedures. This month, Double AA Safety shares the importance Personal Protective Equipment aka PPE.
"When we first get on the job, we are pretty much aware of what PPE we will be required to bring with us when we first arrive," says Double AA Safety owner Alana Gow. "It is often a misconception that the company is required to supply their workers with their necessary PPE."
In fact, Part 8 of the BC Regulations states that "a worker is responsible for providing: clothing needed for protection against the natural elements; general purpose work gloves and appropriate footwear including safety footwear, and safety headgear."
And "an employer is responsible for providing, at no cost to the worker, all other items of personal protective equipment required by this regulation. If the personal protective equipment provided by the employer causes allergenic or other adverse health effects, the employer must provide appropriate alternate equipment or safe measures.
Nothing in this section precludes or alters an existing or future agreement between a worker or workers and an employer to the effect that the employer will be responsible for the provision either at no cost or some cost to the worker, of any or all of the items described in subsection"
Note: Part 8 provides requirements for most types of protective clothing and equipment. See Part 7 on Noise for hearing protection requirements.
"Most companies do in fact supply hard hats, gloves, and hi-visibility clothing for their workers," Gow said. "This is good due diligence on their part. They are required to supply any specialized Personal Protective Equipment required for your task at hand. For example, respiratory protective equipment or fall prevention equipment. They are also required to ensure you are fully trained not only in the use and maintenance of the equipment, but also if and when you are required to use it."
For more information on developing or reviewing your companies safety plan, contact Double AA Safety Services in Campbell River at 250.914.4699.