Daily Informative Updates on
New Residential Real Estate & Construction News
for Vancouver Island Communities
May 27, 2020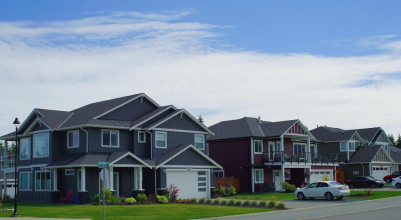 Are you looking to build a new home in a welcoming, master-planned oceanview community? Would you like to live in a patio home, do you need a secondary suite or lots of space for a growing family? All of these options are available at The Ridge in Courtenay, BC, on beautiful Vancouver Island. More than 100 new homes have been built in the past few years and many families are enjoying this Comox Valley neighbourhood. Phases 1 and 2 have sold out and numerous new homes are now under construction in Phase 3.
If you're ready to build a new home The Ridge offers a variety of lots, many with fabulous ocean and mountain views. The average size lot at The Ridge is approximately 7,400 sq. ft. – signifcantly larger than a typical city lot. At The Ridge, you'll enjoy the peaceful privacy of your yard while still being part of a friendly community.
New Homes for Sale
Many homes at The Ridge offer spectacular ocean and mountain views. New homes are under construction now by their preferred builders and many are for sale and will be ready for occupancy soon. These builders have helped many happy homeowners build their dream homes at The Ridge. These homes can be built in a variety of styles, depending on your preferences and family needs.
Rancher/Bungalow Style Homes – These homes are one-storey homes with an open interior design. The floor plan typically includes access from the kitchen/dining area to an outdoor patio. These homes appeal to growing families and older homeowners who would like to age in place.
Two-Storey Homes – These homes offer space and flexibility. This design accommodates those who like to enjoy their day-to-day living on the main floor of the home while the upper floor provides a separate living area, bedrooms and bathrooms.
Homes with Walk-Out Basements – The basement can be finished to expand the living space or a secondary suite can be added that can be rented or occupied by a family member. A separate entrance provides direct access to this area of the home.
Secondary Suites – All of the lots at The Ridge have been zoned to allow for secondary suites to be built as part of your new home. Create a comfortable and separate space for your guests, in-laws, adult children, or use the suite as a mortgage helper. A few homes are under construction now with secondary suites. Contact any of their preferred builders to ask about designing a custom home with a secondary suite.
New Patio Homes at The Ridge
Monterra Projects are moving forward with modern patio home development at The Ridge called Tanglewood. There are six available units at this time, with prices starting at $599,000. The floor plans in the first phase range in size from 1,338 to 1,542 sq.ft. Completion of Phase 1 is scheduled for the fall of 2020.
Are you interested in building a custom home at The Ridge? Find out more information about available homes and lots in Phase 3A.
Contact Bruce Clapham
Phone 250.650.8588
Email: theridge.bruce@mail.com
May 20, 2020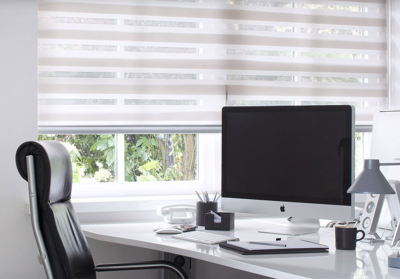 If you've been spending extra time at home over the past few months, you've probably noticed a few areas that could use updating, or might be wondering about ways to make your home more energy efficient. Maybe your work from home space is getting a little too warm on these sunny spring days.
Budget Blinds is open and ready to help with all of these concerns. Their designers can suggest fresh new updates for your window coverings, provide shades that help regulate the temperature in your house year-round, and even automate them for you, so you can stay focused on other tasks.
Budget Blinds has implemented a variety of measures to keep you and their staff safe, including options for virtual consultations, wearing masks and gloves as required, additional cleaning and sanitizing routines, practicing social distancing during all appointments and paperless consultations to avoid passing paperwork back and forth.
While some of the day-to-day business activities have changed because of Covid-19 protocols, Budget Blinds is still offering the same friendly professional service and great prices they always have. You can still order from Budget Blinds and also choose to have their in-home consultations and professional installation done with your and the employees safety in mind.
Budget Blinds is locally owned and operated on Vancouver Island. Your support of local small businesses makes a difference to their employees throughout Vancouver Island.
Call Budget Blinds today at any one of their three Vancouver Island locations:
Cowichan Valley
Call: 250.924.0249
Nanaimo-Oceanside
Call 250.751.8564
North Island - Courtenay
250.338.8564
May 15, 2020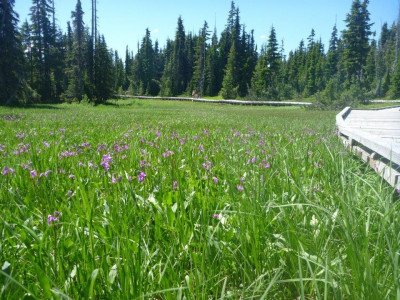 The Comox Valley is seeing an influx of retireees, as active seniors have recognized the benefits of its year-round moderate weather, community amenities and variety of available outdoor activities. Among these amenities and attractions are the Comox Valley Airport (YQQ), Mount Washington and the recreational opportunities provided by golf courses, outdoor sites, festivals, community groups and more.
The Comox Valley is one of the best places on Vancouver Island to enjoy hiking trails for all levels and the region has multiple, easy access points to oceans, lakes and rivers providing a number of choices for nature lovers, families and hikers. Stunning scenery surrounds the Comox Valley with the Comox Glacier majestically situated over the Beaufort Mountain Range to the west and the calm waters of the Salish Sea to the east.

Access to health care has been an important consideration for residents retiring to the Comox Valley and Courtenay. Vancouver Island has an ageing population and health care is a major concern for residents and for those considering retiring to the Island. A new Comox Valley Hospital was recently opened in Courtenay and has 24-hour emergency care. There are family doctors and other medical professionals available who are taking on new patients.

New communities in Courtenay, such as The Ridge have additional benefits that appeal to many baby boomers large lots, spacious garages, and zoning for secondary suites that could be suitable for in-laws, adult children or renters.

The city of Courtenay is the main commercial hub in the Comox Valley. Located only minutes from downtown, The Ridge offers large building lots for sale in Courtenay. Many of these lots offer ocean and mountain views. Lots at the Ridge are priced from $235,000 with new homes available from around $649,900. Their preferred builders also have homes for sale and ready for occupancy.
Once complete, The Ridge subdivision will have about 300 homes. Many of the lots in this new community enjoy ocean and mountain views, and homes can be designed to take advantage of the stunning views. The community includes an extensive network of walking trails, a large park and a small lake. The community is located adjacent to Millard Creek Nature Park, and only minutes from the city centre or the ocean's edge.
Find out more about our new available homes and lots in Phase 3A.
Contact Bruce Clapham
Phone 250.650.8588
Email: theridge.bruce@mail.com