Daily Informative Updates on
New Residential Real Estate & Construction News
for Vancouver Island Communities
Oct 29, 2020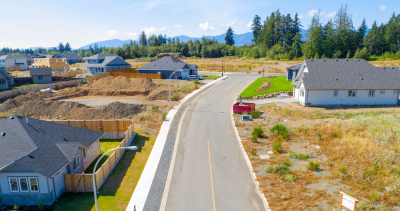 New home construction and sales activity has jumped significantly during the past few months at The Ridge in the Vancouver Island community of Courtenay, B.C.
All of the homes in Phases 1 and 2 now have sold. Remaining homes in Phase 3A are selling very quickly. If you're ready to build a new home at The Ridge now is the time to spring into action! If you've considered the possibility of living at The Ridge, the developers are urging you to solidify your plans with one of their builders and start work on the custom home of your dreams.
Several custom homes built for new residents have included a secondary suite, which the zoning allows, to accommodate family members or renters. A secondary suite of up to 937 sq. ft. within The Ridge neighbourhood will generate a monthly income of approximately $1,800 per month.
At this time, there are still new homes left for sale by the preferred builders at The Ridge. Please note that the real estate market is very fluid at this time and availability may change quickly. For more information regarding homes for sale, contact any one of these preferred builders:
Preferred Builders at The Ridge:
Lawmar Contracting | lawmar.ca
Lawrie McIntyre Phone: 250.338.7637 Email: lawrie@lawmar.ca
Brando Construction | brandoconstruction.com
Realtor: Bill Anglin Cell: 250.703.6119 Email:info@courtneyanglin.com
Coastal Custom Homes | coastalcustomhomes.ca
Dean Vershuur Cell: 250.465.2205 Email: dean@coastalcustomhomes.ca
Candor Developments Inc. | candordevelopments.ca
Isaac Bale Cell: 250.702.7339 Email: info@candordevelopments.ca
Grand Legacy Homes
Wayne Schick Cell: 250.702.2251 Email: wayne@grandlegacy.ca
Please note that availability is subject to change without notice.
Oct 15, 2020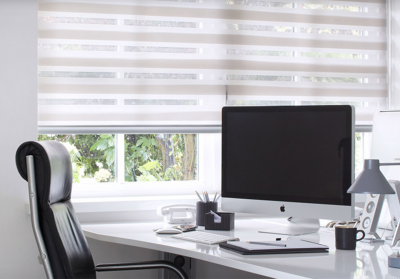 It's officially cozy season, and when that crosses paths with work-from-home, your home office may be in need of an update. Now that you've finally got that corner office with a view (of your own backyard) is it set up to get you through the winter months comfortably?
Budget Blinds of Vancouver Island can help you create a functional work space. The right window coverings can keep the drafts out and keep you warm while you work. Home automation can mean fewer interruptions to your workflow and can automatically adjust the mood and lighting throughout your whole home.
Even if you aren't working from home, maybe it's time for a refresh to keep the inside of your home bright and cheery, and keep the winter rain and cold at bay.
Budget Blinds expert designers are ready to help, with a complimentary in-person or virtual consult. They can suggest the latest brands, products and styles to suit your needs and budget. Call your locally owned and operated Budget Blinds today to get started on creating your cozy space for this winter.
Call: 250.924.0249
Call 250.751.8564
250.338.8564
Oct 12, 2020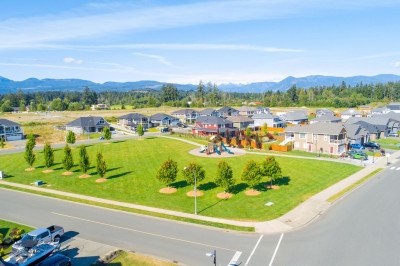 "We love living here!" is a phrase that at 1stView, we hear over and over from residents of The Ridge, a family-friendly neighbourhood, now selling Phase 3 homes and lots in Courtenay, B.C.
This remarkable multi-generational community is made up of young families, empty nesters and seniors. And with many of the homes featuring secondary suites, many of generations of one family can live together.
The Ridge has designed this development with community in mind. One great example is the centrally-located, grassy park. Younger kids love spending time on the playground, while the tweens and teens, and even the adults, enjoy a game of soccer, frisbee or just tossing the ball around. It is a meeting point for everyone to enjoy. If you are new to the community, you will be welcomed with open arms.
Brianna and Jeremy have shared their experience living at The Ridge with us. Here is just part of their story:
"Last night we went to the local park here, only a few minutes from our home and there were four other families at the park. The kids ran towards each other and played together and we had a visit with the neighbours….. we all know each other's names, the children's' names and we even know the dogs' names! Our children feel very comfortable going to the park, and we know that they are safe in our neighbourhood. We visit the park daily and sometimes multiple times on the same day. We feel a great sense of community here.
"Life at The Ridge is very family-friendly, there is a nice mix of young families who interact with each other, retirees and other residents of all ages. The community is being built to a high standard and there is a relaxing atmosphere in the neighbourhood. We love living at The Ridge!"
Moving to The Ridge gives you the flexibility to buy or build the rigt style of home for your family. Choose from the many housing styles at The Ridge including: rancher/bungalow-style homes, two-storey homes, homes with walk-out basements or a home with a secondary suite or carriage home. A patio home development is also under contruction. The square footage of your home can vary, starting with a smaller home at 1,375 sq. ft. up to as large as you want. Some of the bigger homes contain a secondary suite more than 900 sq. ft.
The secret is out about The Ridge! This is one of the best new neighbourhoods in the Comox Valley to live in. Now is the time to explore this amazing, one-of-a-kind community on Vancouver Island. New homes are selling quickly in Phase 3A. If you are interested in purchasing a new home or building a custom home at The Ridge, please get in touch with one of their preferred builders.
If you are interested in receiving more information about The Ridge, please contact: Bruce Clapham:
Email: theridge.bruce@mail.com