Daily Informative Updates on
New Residential Real Estate & Construction News
for Vancouver Island Communities
Sep 22, 2012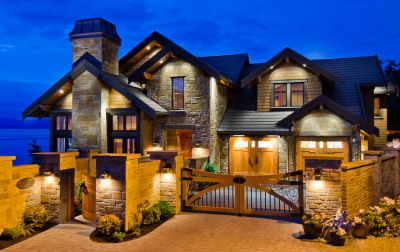 A number of Vancouver Island new home builders were honoured for their works this month at the presentation of the 2012 Gold CARE Awards in Victoria.
Winning award for single family homes were:
Hemsworth Master Builders Inc
, for the best home under 2,500 sq ft – the Dolphin. Hemsworth have won multiple Gold CARE Awards, as well three 2011 Gold Georgie Awards. They are based out of Victoria.
GT Mann Contracting Ltd
, for the best custom home between 2500-3500 sq ft – Vista One Eighty. The company is run by third generation builder, and based out of Southern Vancouver Island.
Terry Johal Developments
, for the best custom home over 3,500 sq ft. - Sea Breeze. Based out of Victoria, Terry Johal Developments was also honoured with a gold CARE Award for best kitchen over 400 sq ft for the same home.
The award for Best Spec Home under 2,000 sq ft went to
Palladian Developments
, for the Cross Residence. Based out of Nanaimo, Palladian Developments were also honoured with 2012 gold CARE Awards for Best Residential Renovation under $125,000, and Best Commercial Project.
Best Spec Home over 2,000 sq ft was presented to
Method Built Homes
for Olympic View in Victoria. The home was also awarded best kitchen under 175 sq ft and best bathroom under 175 sq ft.
The award for Best Single Family Home priced from $1-2 million went to
Citta Group
for Sea Wind Cottage. Citta Group is based out of Victoria and builds homes in Greater Victoria, the Western Communities and Saltspring Island.
The big winner of the night was
C.A. Designs
and
Camelot Homes
, who were honoured for their work on a home called Music By The Sea. This home was named Best Single Family Home over $2 million, as well as being honoured with Best Home Design, Best Kitchen 175-200 sq ft, Best Residential Interior 4,000-6,000 sq ft, Best Custom Millwork, 2,500-5,500 sq ft, Project of the Year and People's Choice Award winner. Camelot Homes was also named small volume Green Builder of the Year.