Daily Informative Updates on
New Residential Real Estate & Construction News
for Vancouver Island Communities
Nov 30, 2013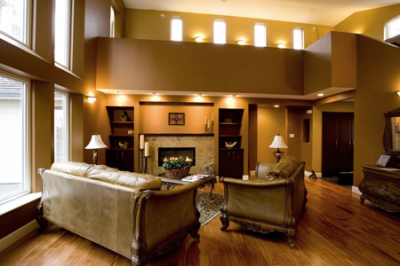 Can you imagine living in a beautiful home that is also quiet and virtually free of all dust and pollen? That's exactly what you'll get when Nutmeg Homes builds your new custom home on Vancouver Island. An award-winning custom-home builder in the Comox Valley, Nutmeg Homes specializes in creating custom homes with insulated concrete form (ICF) construction methods.
From their Comox location, Nutmeg Homes deploys innovative concrete construction techniques to build energy-efficient green homes that will flourish for generations. Several of the new custom homes they've built in and around the Comox Valley since 2000 are highlighted on their website. You can also follow along as owners Paul and Shareen Witt blog about building their own ICF home in the Comox Valley!
Nutmeg Homes is currently exploring options for building LEED (Leadership in Energy and Environmental Design) certified homes. They've also begun developing living roofs, also known as green roofs. Living roofs are covered in vegetation, which lowers cooling costs and reduces storm water run-off. The Vancouver Island Visitor Centre in Cumberland is a fabulous example of a Nutmeg Homes living roof.
To find out more about Nutmeg Homes and their innovative ICF construction methods, please visit their website.