Daily Informative Updates on
New Residential Real Estate & Construction News
for Vancouver Island Communities
Jan 31, 2018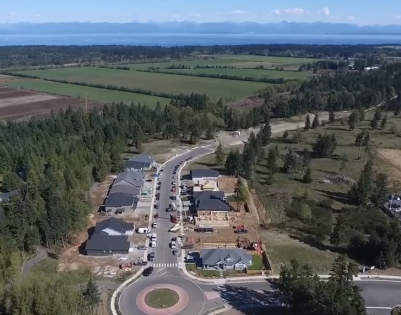 The Real Estate development division of Crown Isle Resort and Golf Course Community, Silverado Land Corp., is quickly expanding with the addition of two major subdivisions: The Rise Phase III & IV (69 Lots total); and the final extension of Crown Isle Drive - Cambridge Park Estates Phases V & VI (67 Lots total).
Site services and road work is underway for Phase III & IV of The Rise is expected to be completed in late April / early May. The final Crown Isle Drive extension, Cambridge Park Estates, is at the City for final approval and is slated to begin road work and servicing in early March.
Lot prices in The Rise start at $195,000 while lot prices in Cambridge Park Estates start at $250,000. Many lots are already reserved in both subdivisions.
Make your inquiries now to find out more about the beautiful Crown Isle Resort and Golf Community in Courtenay, BC on beautiful Vancouver Island.
For more information, contact:
Jason Andrew, Director of Real Estate
Cell: 250.207.0070
Email: jandrew@crownisle.ca
Note: Prices are subject to change without notice