Daily Informative Updates on
New Residential Real Estate & Construction News
for Vancouver Island Communities
Mar 18, 2020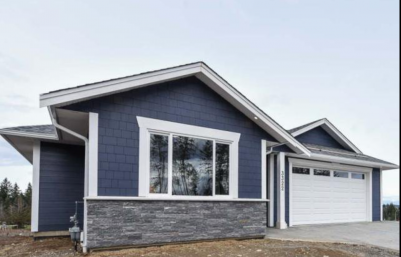 As spring takes hold on Vancouver Island, Phase 3 at The Ridge in Courtenay, BC is now seeing a number of new homes under construction by their preferred builders. This week we feature new homes by Lawmar Contracting, who has built homes in this planned community since the beginning.
The Ridge is an ocean and mountain view community in south Courtenay in the Comox Valley on Vancouver Island. This friendly neighbourhood already has more than 100 new homes built, with neighbours ready to welcome you! They "Love Living at The Ridge!"
Lawmar Contracting is a family-run business that has been building new homes in the Comox Valley for the past 25 years. They were one of the first builders in The Ridge.
Current Homes for Sale at The Ridge by Builder Lawmar Contracting
3309 Harbourview Blvd., Courtenay, B.C.
3 bedrooms, 2 baths, 1,619 sq. ft.
Price: $669,900
3368 Harbourview Blvd., Courtenay, B.C.
3 bedrooms, 3 baths, 2020 sq. ft.
Price: $739,900
3322 Harbourview Blvd., Courtenay, B.C.
4 bedrooms, 3 baths, 3,190 sq. ft. This home includes a secondary suite.
Price: $799,900
4142 Chancellor Crescent, Courtenay, B.C.
4 bedrooms,3 baths, 3,742 sq. ft.
Price: $899,900
Imagine looking east towards the Strait of Georgia, the mainland mountains and the Comox Marina while watching the sunrise from your new home, or sitting on your deck or patio and watching the sun set over the Comox Glacier and the Beaufort Mountains. The views, the lifestyle, the enjoyment are yours when you live at The Ridge!
For more information about finding your perfect home at The Ridge:
Visit the open house at 3322 Harbourview Blvd., Courtenay, BC from 12-2 pm
Or contact Tracy Fotgmann, Realtor for more information and for a tour of the homes for sale.
Email: tracy@tracyfogtmann.ca
Cell: 250.331.1544
Note: Times of the open houses may change, please check with the realtors for more information. Prices and availability may change without notice.
Posted March 18, 2020