Daily Informative Updates on
New Residential Real Estate & Construction News
for Vancouver Island Communities
Jul 30, 2021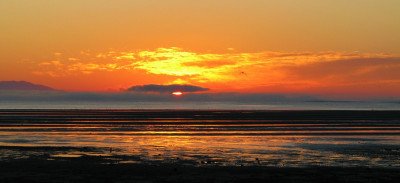 The Ridge welcomed its first residents eight years ago, and homeowners love living at The Ridge. When people first arrive at this subdivision, many are surprised at the overall beauty and peacefulness of the area.
The Ridge Neighbourhood
The scenery is truly beautiful, with ocean views over the Comox Marina, the surrounding Beaufort Mountain Range and of course, views of the iconic Comox Glacier. Bald eagles and swans fly overhead. Deer can be seen awndering near the pond.
Wide boulevards and sidewalks are an invitation to all residents to come and explore. These wide sidewalks and pathways make for a great place for biking and skateboarding and they are scooter-friendly. Take a tour around the area, or be adventurous and walk or ride your bike on the trail that leads directly to the Royston Seaside Trail or Millard Creek Park.
Quiet and Safe
There is no through traffic at The Ridge. When you drive into the community, you're coming home, not going through the area to somewhere else. For this reason, it is very quiet as there is only local traffic.
Parents of young families can relax, knowing their children can safely play at the large community park. This park has a very large grassed area and a play structure for younger children. This area is visible from many homes at The Ridge, making it easier to see your family members at a quick glance.
All street lighting in the subdivision are designed to "dark sky" standards, making star gazing a joy.
Popularity of The Ridge is Growing
More and more people are finding out about this jewel of a community. The residents are very friendly, making an effort to welcome newcomers to the neighbourhood. There is a sense of community amongst home owners, as everyone begins to know each other. Take a drive to The Ridge and look at the high quality construction of new homes that are being built by their preferred builders. Residents "Love Living at The Ridge."
Jul 18, 2021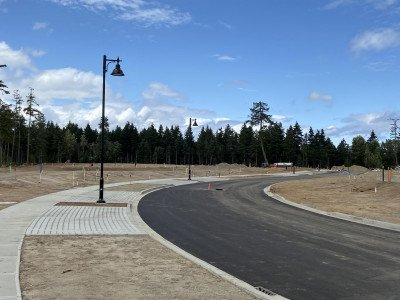 The Crown Isle Community is a beautiful neighbourhood of residences situated around an award-winning golf course in Courtenay, BC. Greystone Estates is the newest subdivision in Crown Isle, offering 54 new estate home sites in this sought-after community on Vancouver Island. Greystone Estates is located in the middle of the 8th, 9th and 10th fairways. Here, you are steps away from the Crown Isle Clubhouse. For the avid golfer, this location is truly wonderful as it is a short stroll to the first tee.
During the past 30 years, 900 homes have been built in the Crown Isle community with a mixture of single-family homes, patio homes, townhomes and condominiums. The Crown Isle Golf Community continues to build on its legacy with the addition of Greystone Estates.
Integra Homes - Custom Home Builder in Crown Isle
Integra Homes is a well-respected custom home builder in the area, having built up an excellent reputation with their clients. They are one of two builders who have reserved a selection of lots in Greystone Estates. They plan to start construction on these new lots in August of 2021. Choose from a variety of floor plans and home designs, or customize to suit your family.
Residential building guidelines in the Crown Isle Community ensure quality and consistency for new home construction. Greystone Estates is situated in a desirable, scenic location close to many amenities. The Crown Isle Clubhouse, a hub for golfing, socializing and dining, is located just minutes away.
For more information about floor plans and construction start dates contact:
Bill Larson Email: bill@integrahomescv.ca
Website: www.integrahomescv.ca
Posted in July 2021
Conditions, availability and price subject to change without notice.