Daily Informative Updates on
New Residential Real Estate & Construction News
for Vancouver Island Communities
Nov 23, 2020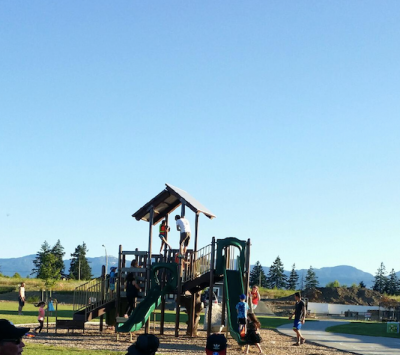 Residents of the Ridge in Courtenay really do love their community. Here at 1stView, we hear over and over from families who "Love Living at The Ridge". When buying a new home in a new community, people want to know what the neighbourhood is really like. Here are some thoughts from residents about why The Ridge is a one-of-a-kind neighbourhood that you too may want to call home:
"We went to see The Ridge and fell in love with it. This is a quiet neighbourhood with beautiful views and pathways and parkways for walking. There are excellent trails for biking and we are located walking distance to the ocean. It feels like we are living in the countryside within the city."
Brenda and Jean
"We really appreciate the multi-generational aspect of our neighbourhood and having young children, families and retirees in the community. The neighbours are friendly and welcoming. The area surrounding The Ridge is so beautiful, and we love walking around the many trails here and seeing the mountains and the ocean. It is like living in paradise: we see trumpeter swans, Canadian geese and eagles flying right over our house."
Donna and Jim
"The subdivision is growing but that seemed to only add new friends to the bonds they had already kindled. Our annual block party has brought neighbours old and new together and has helped immensely to create friendships and make the community feel like a large extended family."
Lily and Mike
Top Reasons to Live and Thrive at The Ridge
Minutes from downtown Courtenay
No thru traffic makes for a very quiet neighbourhood
No overhead wires to spoil the great views
Multi-generational community
Friendly neighbours
Large park with playing fields and a playground
Access to outdoor activities all year
Temperate climate
Many walking trails close by
Stunning mountain and ocean views
Truly, you can live in your dream home in a one-of-a-kind community on beautiful Vancouver Island. This is the place where families thrive as they explore the multitude of available outdoor activities including beach activities, hiking, mountain biking, winter sports on Mount Washington, golfing and more.
For more information to inquire about building a new home at The Ridge, contact one of their preferred home builders.
Nov 18, 2020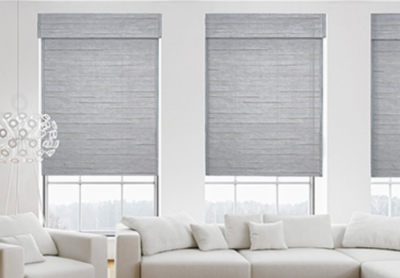 Budget Blinds on Vancouver Island is open and ready to help with your window covering and home automation needs.
Budget Blinds has implemented a variety of Covid-19 safety measures designed to keep your family and their staff safe, including options for virtual consultations, wearing masks and gloves as required, stringent new cleaning and sanitizing routines, practicing social distancing during all appointments and paperless consultations to avoid passing paperwork back and forth.
While some of the day-to-day business activities have changed because of Covid-19 protocols, Budget Blinds is still offering the same friendly professional service and great prices they always have. You can still order from Budget Blinds and also choose to have their in-home consultations and professional installation done with your and the employees safety in mind.
Budget Blinds is locally owned and operated on Vancouver Island. Your support of local small businesses during this hard time makes a difference to their employees throughout Vancouver Island.
Contact Budget Blinds today.
Call Budget Blinds today at any one of their three Vancouver Island locations:
Call: 250.924.0249
Call 250.751.8564
250.338.8564
Nov 12, 2020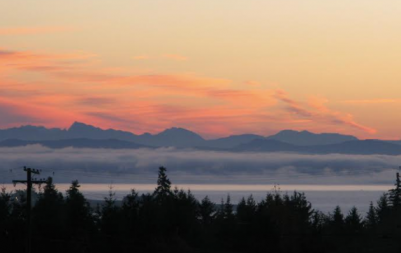 Vancouver Island is well known for having some of the warmest and most temperate weather in Canada, making it a popular place to call home. Coastal communities such as Courtenay enjoy warm dry summers and mild winters sprinkled with rain and the occasional day or two of snow.
The Comox Valley, which includes the city of Courtenay, town of Comox, the village of Cumberland, and a number of unincorporated communities, is easily one of the most desirable places to live in Canada. This Vancouver Island coastal community offers easy access to a huge range of year-round outdoor recreational activities.
The weather is mild enough to go surfing and kite boarding year-round. In the winter months, when a storm rolls onto Vancouver Island, the biggest swells are active, prompting surfers and boarders to put on their wetsuits and head to the nearest beach.
If you are a diving enthusiast, explore the rocky reef at Flora Inlet on the edge of Hornby Island where you might spot the elusive Six-gill Shark between April and September. You can also take a dive at the Royston Wrecks, a man-made breakwater of sunken ships along the shoreline where water visibility is excellent. For a unique underwater adventure, snorkel with the salmon in local streams and rivers.
With the right outdoor gear, you can do pretty much any activity in the winter in the Comox Valley. For instance, the golf courses are open year round and you can play golf at seven public courses almost any day of the year. Many people have relocated to the Comox Valley because of their love for mountain biking. Here you will find hundreds of trails, from beginner to advanced in Cumberland, Mount Washington, Forbidden Plateau and other areas throughout the Valley. The region is a hotspot with many mountain bikers coming from other provinces and countries to compete!
Are you ready to make the move? New ocean and mountain view homes at The Ridge in Courtenay are now ready for you. New homes are selling quickly in Phase 3A, and more lots are now available for custom homes. Contact one of the preferred builders at The Ridge to learn more.