Daily Informative Updates on
New Residential Real Estate & Construction News
for Vancouver Island Communities
Jun 22, 2017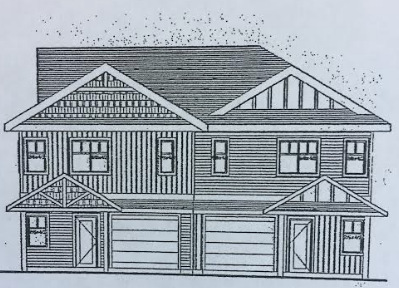 Comox Valley Realtor Art Meyers, along with colleague Michael Emerson, are the realtors for a new townhouse project called Parkside Lifestyle Townhomes located in Courtenay on beautiful Vancouver Island.
Design work is underway to build duplexes, triplexes and a fourplexes in a townhome style. These spacious units are approximately 1,350 sq. ft. in size and include 3 bedrooms, 3 bathrooms, an outside patio, a landscaped yard, a garage as well as room for additional parking in the driveway.
Construction is expected to begin once preliminary site work has been completed in the next few months. Introductory pre-sale pricing on this project is being offered for a limited period of time on these townhomes for sale.
Parkside Lifestyle Townhomes will be centrally located in the Comox Valley on the east coast of Vancouver Island.
For more information, contact Art Meyers or Michael Emerson at Royal LePage in the Comox Valley at 250.334.3124 or Art Meyers directly at 250.207.1879