Daily Informative Updates on
New Residential Real Estate & Construction News
for Vancouver Island Communities
Jun 25, 2012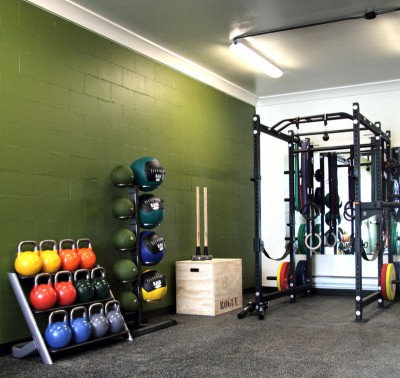 When working with limited square footage, it is essential that commercial renovation projects are well thought out. Capstone Dwelling Design Build provided those solutions for Ki Fitness and Health, a Comox Valley fitness studio. With Capstone Dwellings taking care of both the design and construction of the commercial renovation, Ki Fitness was guaranteed a unique, quality fitness studio to house the services they offer.
The new bright studio makes use of limited space with built-in storage areas and well- considered equipment placement. Versatility though design allows spaces to evolve for different uses when needed. And for fitness facility, wide-open space was a priority.
Ki Fitness is a boutique personal training facility set in the Tin Town community of Courtenay on Vancouver Island. Energizing Japanese elements enhance the space and provide an ideal atmosphere for clients on a quest for balance.
Jared Sato, an experienced personal trainer, martial arts instructor and yoga teacher, is now accepting new clients in the Comox Valley. Sophie Simard, a certified yoga therapist offers yoga sessions and classes. The studio space at 2425 C Rosewall Crescent is also available to rent for other fitness & health professionals. Contact them at 250.871.7800.
Capstone Dwellings Design-Build is currently accepting new clients for both residential and commercial design-build projects. The Capstone team is comprised highly organized office staff, certified designers, and journeymen carpenters, among other professionals. Contact Capstone Dwellings at 250.331.9004.