Daily Informative Updates on
New Residential Real Estate & Construction News
for Vancouver Island Communities
Apr 17, 2018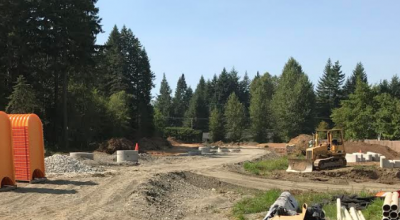 The first five building permits have been issued for Parkside Lifestyle Townhomes in Courtenay, and construction is scheduled to begin immediately on these family-friendly townhomes in this desirable Vancouver Island community.
All of the 15 units in Phase 1 and Phase 2 have been pre-sold. A show suite will be built for the project. The registration process and disclosure statements for an additional 18 homes in Phases 3 and 4 are expected to be underway soon. Prices are expected to be announced on Phases 3 and 4 within the next few months.
These 3-bedroom and 2.5-bathroom townhomes are very popular. Nicon Developments Ltd. - an award winning builder of new homes on Vancouver Island - has designed this development to be built to the high standard of Built Green Silver Certification.
Now is the time to make your inquiries on Phases 3 and 4.
For more information, contact Art Meyers or Michael Emerson at Royal LePage Comox Valley at 250.334.3124 or contact Art Meyers on his mobile at: 250.207.1879
(Note this is not an offering for sale).