The Preferred Builders at The Ridge are Busy in Phase II of this Courtenay Development
Posted: Oct 11, 2018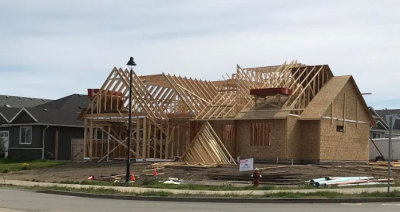 The Ridge's preferred custom builders are busy building homes in Phase II of this new development in Courtenay on Vancouver Island.
There are currently 12 new homes under construction and many more in the planning stages. Some of these new homes are ranchers while others feature a second storey or a walkout basement. Several of the new homes at The Ridge also feature secondary suites. The design of this new housing development allows each resident to choose a residential lot that will suit their lifestyle and needs on one of their beautifully landscaped streets.
At The Ridge, you can choose from their preferred builders or work with the builder of your choice.
The preferred builders have the experience of building homes that work best with the lot to take in the spectacular views of the mountains and the ocean. All of these builders have constructed pre-built and custom homes at The Ridge during the past three years:

Contact the developer for more information on the new lots for sale at The Ridge:
Bruce Clapham Cell: 250.650.8588
Email:theridge.bruce@mail.com
Related Resources & Links