20 New Homes Now Under Construction at The Ridge in Courtenay
Posted: Mar 15, 2018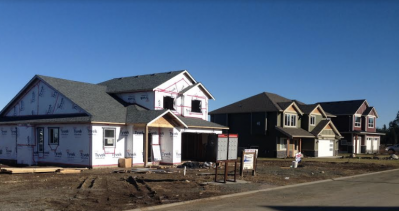 Twenty homes are currently under construction in Phases 1 and 2 at The Ridge. Phase 2 at The Ridge has a total of 43 lots, in addition to the 69 lots in the sold out Phase 1.
The zoning for this popular south Courtenay community allows for secondary suites in all single family homes. Some residents at The Ridge have built their homes with a secondary suite as an "in-law" suite or as an income generating rental. Read more from one resident who built a home with a secondary suite for her mother.
To find out more about the new homes at The Ridge on beautiful Vancouver Island, contact one of their preferred builders to discuss available home designs or custom homes to fit your family's needs and reflect your personality and lifestyle.
Head to The Ridge Builders' Page for contact information.
Please note that this blog entry was published more than three months ago. Some details may be outdated.
Related Resources & Links