Meet the Custom Home Builders at The Ridge in Courtenay.
Posted: Jun 06, 2023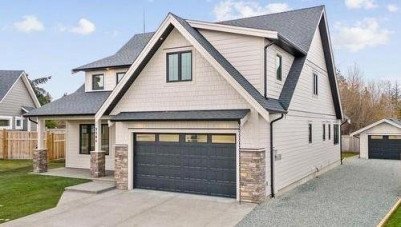 The ocean and mountain view development of the Ridge on the south side of Courtenay on Vancouver Island has a long history of working with their preferred builders through 3 phases of construction in this community.
These builders know the community and have been building quality homes since the inception of The Ridge. With reserved lots, customizable floor plans and the expertise to make your Vancouver Island dream home a reality, these builders are all waiting to work for you!
Lawmar Contracting
Lawmar Contracting is a family-owned company that has been building custom homes for the past four decades in the Comox Valley. Their custom-designed homes are built knowing that families will live at The Ridge for many years. Lots at The Ridge allow for options including secondary suites and carriage homes, and Lawmar has some great options for these floor plans.
Coastal Custom Homes
Coastal Custom Homes builds with an eye to the future, with a focus on green construction. Owner Dean Verchuur has been building homes for over a decade. They are also well known for their enhanced design services to ensure stunning custom finishes to suit your style.
Candor Developments
Candor Developments lives up to their names, with a focus on honesty and integrity in their work - building great relationships with their homeowners along the way. They focus on making the home-building process easy for their clients!
Brando Construction
A long-time builder with a strong reputation in the Comox Valley, Brando builds quality homes featuring excellent craftsmanship. They aim to always exceed their clients' expectations with a well-organized and smooth construction experience - even for those living out of town through the construction process.
Grand Legacy Homes
The owner of Grand Legacy Homes has been building homes in BC and Alberta for more than 30 years. They offer clients peace of mind with an easy and approachable communication style. Grand Legacy builds homes with high-quality finishings, to leave a lasting legacy.
Smits Construction
Smits Construction has been a registered residential home builder in the Comox Valley since 2007. Owner, Nathan Smits, is a Red Seal carpenter and an engineering technologist, allowing him and his team to create the customer's desires from an initial architectural design to a building structure and ultimately to a comfortable finished home. Let them create quality with you!
The Ridge is the Friendliest Neighbourhood!
Located only minutes from downtown Courtenay,
The Ridge
is a quiet, friendly and safe community featuring spectacular mountain and ocean views. If you are thinking of moving to Vancouver Island, The Ridge may be the perfect location for you. Newcomers are given a warm welcome when relocating here. People of all ages live in this Courtenay community. It is family-friendly, retiree-friendly, dog-friendly - everyone-friendly!
For more information go to:
www.theridgebc.ca
Contact Bruce Clapham, Developer at 250.650.8588.
Please note that this blog entry was published more than three months ago. Some details may be outdated.
Related Resources & Links