December is a Great Month for Outdoor Adventure in the Comox Valley
Posted: Dec 02, 2018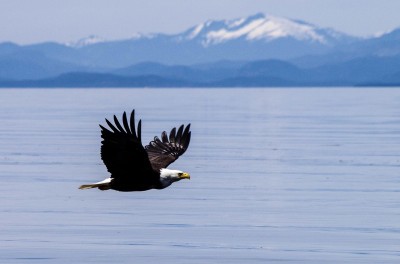 Vancouver Island has the mildest climate in Canada, making it possible to do almost anything in the winter that you can do in the non-winter months.
Many golf courses are open year-round, as are bike trails. It is still mild enough to enjoy boating and fishing activities. Dress appropriately for the weather and you can enjoy your favourite recreational activities twelve months of the year!
December is a time of year in the Comox Valley where golfers, hikers, boaters and the daily walkers are still out enjoying the outdoors.
But traditional winter activities are also just a short drive away. One of the highlights of December is the opening of Mount Washington, which features a variety of activities for all ages and experience levels. Enjoy downhill and Nordic skiing, snowboarding, snowshoeing, tobogganing, and snow tubing. Opening day for alpine skiing was Dec. 7 and Nordic skiing opens on Dec. 14.
If you are visiting from out of town, come a take a drive through The Ridge. Homeowners in this master-planned community are just a few minutes from all of these amazing Comox Valley activities and points of interest. You will love the mountain and ocean views!
To learn more about The Ridge, contact the developer:
Bruce Clapham at 250.650.8588
Email: theridge.bruce@mail.com
Related Resources & Links