Building Lots for Sale Connect You To Nature at The Ridge
Posted: Aug 04, 2015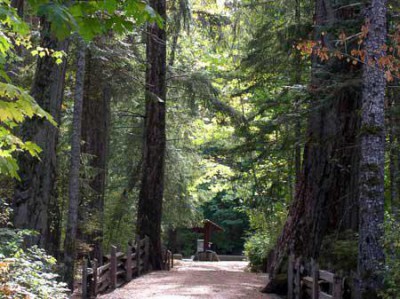 Building lots for sale at The Ridge in Courtenay on Vancouver Island offer residents the best of both worlds. You will enjoy a spectacular rural setting close to the many outdoor activities that make the Comox Valley wonderful, but are located only minutes away from all the urban amenities.
It is easy to explore the natural beauty of the Comox Valley when you live at The Ridge. Whether you enjoy the beach or the mountains, there are many local campgrounds, RV Parks, and provincial camping opportunities throughout the Comox Valley. Miracle Beach Provincial Campground offers a broad sandy beach that's loved by locals and visitors alike while Strathcona Provincial Park is a year-round gateway to the Vancouver Island outback.
Looking to connect with nature right in your backyard? The Ridge is surrounded by park land and walking trails. Millard Creek Nature Park is a short walk away, and trails connect with the Estuary and Airpark walk. When at home, you will enjoy ocean and mountain views to encourage your next great adventure.
For more information, or to inquire about financing options:
Contact
Location: Courtenay, in the Comox Valley on Vancouver Island
Show Home: Eagleview Crescent, Courtenay, BC
Phone: Bruce Clapham 250.650.8588
Website: theridgebc.com
Contact Us
Please note that this blog entry was published more than three months ago. Some details may be outdated.
Related Resources & Links