Budget Blinds Is Ready to Help You Update Your Home
Posted: May 20, 2020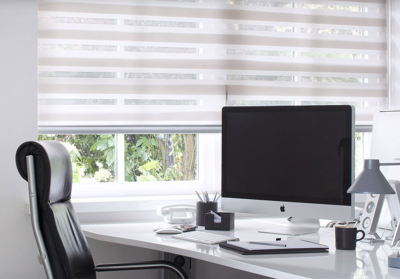 If you've been spending extra time at home over the past few months, you've probably noticed a few areas that could use updating, or might be wondering about ways to make your home more energy efficient. Maybe your work from home space is getting a little too warm on these sunny spring days.
Budget Blinds is open and ready to help with all of these concerns. Their designers can suggest fresh new updates for your window coverings, provide shades that help regulate the temperature in your house year-round, and even automate them for you, so you can stay focused on other tasks.
Budget Blinds has implemented a variety of measures to keep you and their staff safe, including options for virtual consultations, wearing masks and gloves as required, additional cleaning and sanitizing routines, practicing social distancing during all appointments and paperless consultations to avoid passing paperwork back and forth.
While some of the day-to-day business activities have changed because of Covid-19 protocols, Budget Blinds is still offering the same friendly professional service and great prices they always have. You can still order from Budget Blinds and also choose to have their in-home consultations and professional installation done with your and the employees safety in mind.
Budget Blinds is locally owned and operated on Vancouver Island. Your support of local small businesses makes a difference to their employees throughout Vancouver Island.
Call Budget Blinds today at any one of their three Vancouver Island locations:
Cowichan Valley
Call: 250.924.0249
Nanaimo-Oceanside
Call 250.751.8564
North Island - Courtenay
250.338.8564
Related Resources & Links