Black Out The Light for a Better Sleep With Budget Blinds
Posted: Aug 15, 2021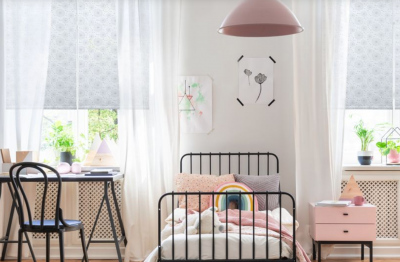 As the kids get ready to head back to school, getting them back on a regular sleep schedule can be a challenge. But, Budget Blinds of Vancouver Island is here to help!
Black out shades or curtains can help get kids to bed on time, in a properly darkened room. Especially through the late summer, while we still have longer days and it can be difficult to settle into a regular sleep routine, something as easy as changing out the window coverings can make all the difference.
Your local Budget Blinds store can provide a live or virtual in-home design consultation, and can offer professional measuring and installation services, which means one less thing for you to prep for back to school.
As seasons change, it's a great time to review your window coverings needs. For light control, for security and for temperature regulation, your window coverings are more than just pretty to look at. Having the right window coverings in each space can make your home more comfortable year round.
Contact your local Budget Blinds of Vancouver Island store today, to get set up for success to start the school year!
Call: 250.924.0249
Call 250.751.8564
250.338.8564
Please note that this blog entry was published more than three months ago. Some details may be outdated.