Your New Home Investment is Protected at The Ridge in Courtenay
Posted: Mar 28, 2022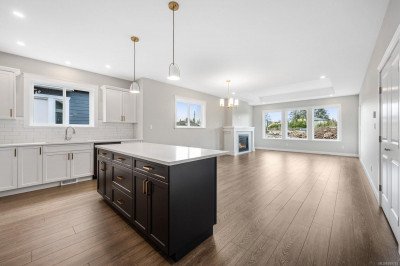 Homebuyers in The Ridge community in Courtenay, BC enjoy the assurance that their home and future homes in the neighbourhood have architectural guidelines in place for the benefit of all residents. What exactly are building schemes and archtiectural guidelines?
Building Schemes
A Building Scheme is a covenant put in place by the developer - Bucksone Investments - for the benefit of the future property owners in the phase. The agreement is a private covenant registered against each lot in the phase. A typical covenant is to ensure minimum sizes of homes are developed and maintained in each phase.
Architectural Guidelines
Architectural Guidelines are rules and suggestions written by the Developer to assist designers and home builders in developing building designs and home plans that suit the character of the development. They represent the minimum expectations of Buckstone and assist in the design quality of the development. These guidelines help Buckstone in presenting designed harmonious streetscapes and consistent quality neighbourhoods for the benefit of the subsequent homeowners.
Residents Love Living at The Ridge
We hear amazing feedback from the homeowners at The Ridge who love living there for many reasons. The Building Scheme and Design Guidelines reassure all owners that their investment in this beautiful neighbourhood will be protected into the future. Residents talk about how much they like the wide streets and sidewalks, the local two-acre park and the overall design of the development. This subdivision has been designed in a way to maximize the mountain and ocean views, giving owners a taste of the beautiful Vancouver Island scenery. Residents also love to walk on the local trails to access the local ocean beaches and nearby Millard Creek Park.
Relocating to Courtenay on Vancouver Island
Families of all ages are looking to live where they can recreate, enjoy a temperate climate and live in a vibrant community. Living at The Ridge in Courtenay means you are within 20 minutes of numerous golf courses, hiking trails, snow sports, world-class mountain biking, boating, fishing, beach walks and other outdoor activities. This friendly community is also a 30-minute drive to Mount Washington and a 20-minute drive to the Comox Airport (YQQ).
Start your journey towards living the Vancouver Island lifestyle at The Ridge. Many homes at The Ridge offer spectacular ocean and mountain views. Contact one of their builders to find out more about purchasing a new home at The Ridge.
Please note that this blog entry was published more than three months ago. Some details may be outdated.
Related Resources & Links