West Coast Rooms - Another Great Feature From Custom Home Builder Capstone Dwellings
Posted: Nov 08, 2011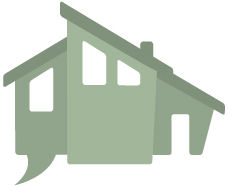 The custom home building team at Capstone Dwellings in the Comox Valley has struck on a great idea for the typically wet Vancouver Island winters.
"It's becoming clear to me that nearly everyone who lives here on the (wet) West Coast is in need of one kind of renovation," said Capstone Dwellings' Bethany Pearce. "I like to call it the West Coast Room.
"We need a space that acts as a transition between the great outdoors and our own warm and secure built space."
Pearce imagines this space as a hybrid between a garage, a sunroom and a family room and has plans to add one to her own home one day.
Capstone Dwellings is currently finishing a renovation that includes a West Coast Room for clients in East Courtenay. The timber was Vancouver Island sourced (sustainably) and milled by a local wood-worker in Cobble Hill. Tilt and turn windows were installed with a view of the Comox Glacier.
Capstone Dwellings Design-Build specializes in integrated management of the home building process from design to construction, including careful budgeting and planning.
This process allows clients to participate in the project as a member of the team. Clients are in direct control of the budget (using live budgeting with full disclosure to the team), and all projects are designed and built to budget, with modern home plans custom made for each property and the client's individual needs.
Please note that this blog entry was published more than three months ago. Some details may be outdated.
Related Resources & Links