Tour the Luxury Ocean View Homes For Sale at The Gales in Ladysmith
Posted: Aug 06, 2017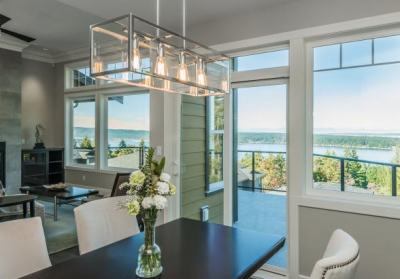 The Gales in Ladysmith now has two new luxury ocean view homes for sale. These three-bedroom, three-bathroom homes offer 2,783 square feet of luxurious living space, featuring 1,555 square feet of main floor living.
Showcasing dramatic styling, these new homes at The Gales offer luxury finishes and wide open spaces that reflect the spectacular ocean and mountain views that surround this 68-home community. In addition, the development's Built Green® platinum designation shows a commitment to environmentally sensitive construction techniques.
Units 16 and 17 are now for sale. These luxury Vancouver Island town homes are built by award-winning GNB Builders and come with new home warranties and energy efficient features.
For more information or to schedule a private viewing, contact:
Keith Mazurenko, REALTOR®
Phone: 1.866.315.0545
Website: www.thegales.ca
Contact Us
Please note that this blog entry was published more than three months ago. Some details may be outdated.
Related Resources & Links