Stone Manor Estates in Duncan Offers New Residential Lots for Sale On Vancouver Island
Posted: Jul 18, 2013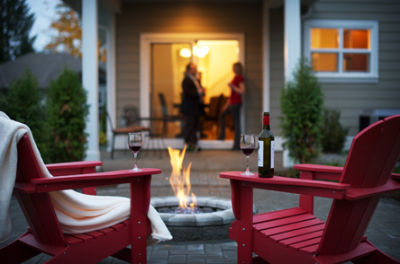 Come home to Stone Manor Estates in the beautiful Cowichan Valley. Residential lots and new custom homes are now selling in Phase 2 of Stone Manor Estates, a new Vancouver Island real estate development minutes from the centre of Duncan.
With Phase 1 nearly sold out, selling in Phase 2 has commenced. New homes in Phase 2 will sport the distinctive Craftsman and Heritage styles that proved so popular in Phase 1, but Phase 2 upgrades include several building lots backing onto green spaces, a no-through road, and a cul-de-sac. Prices for single-family lots range from $137,900 to $169,900, while two duplex lots are priced at $184,900 and $189,900.
As Canada's only Maritime Mediterranean climatic zone, the Cowichan Valley offers a unique, mild microclimate and the warmest mean year-round temperature anywhere in Canada. More than 20 wineries have planted roots here, along with an abundance of artisanal producers, organic produce suppliers, and slow-food chefs. The residents of Stone Manor Estates relish the Cowichan Valley's natural beauty and easy access to lakes, marinas, and recreational activities, without sacrificing the convenience of city living and close proximity to shopping, restaurants, schools, and community services in Duncan.
The developer of Stone Manor Estates, Lamont Land Inc., spent more than three years bringing it to market. It has been a true labour of love. Lamont Land Inc.'s philosophy is simple: respect land and people. At Stone Manor Estates, that philosophy is reflected in exquisitely constructed homes and architecturally coordinated streetscapes built under the mantel of environmental stewardship.
To view the remaining Phase 1 properties and for information on Phase 2 of Stone Manor Estates, call 250.597.1952, or visit the Sales Presentation Centre, now open Saturdays and Sundays from 12:00 to 4:00 p.m.
Please note that this blog entry was published more than three months ago. Some details may be outdated.
Related Resources & Links