Stay Warm This Winter With New Window Coverings From Budget Blinds - On Sale Now!
Posted: Nov 14, 2019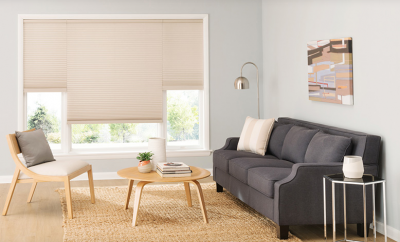 As temperatures drop, have you considered how your window treatments affect the energy efficiency of your home? The right window coverings can save you money on your heating bills this winter, and Budget Blinds of the North Island has all of the options your home needs.
Research shows that as much as 50 per cent of a home's heating energy can be lost through its windows. So rather than cranking up your heat (and your bills), let Budget Blinds help with a versatile selection of blinds, shades, shutters, and window film that are both practical and energy efficient, while also stylish.
Many experts agree that an average house with 15 windows, properly equipped with energy efficient window coverings, can achieve an annual energy savings of approximately $150.
With Budget Blinds of the North Island now offering a $350 rebate for every $1,000 spent on custom window coverings, now is the time to ensure your home both looks great and is cozy over the chilly winter months.
Contact them today to set up an in-home consultation with a design expert: Contact Budget Blinds of the North Island or visit their showroom at 8 - 2663 Kilpatrick Avenue in Courtenay. From that showroom consultants serve the Comox Valley, Campbell River and the North Island.
Call 250.338.8564 or request a free in-home consultation online.
Related Resources & Links