Safe Winter Driving Tips from Double A Safety Services
Posted: Dec 11, 2012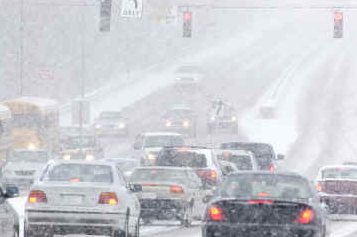 This month, Double A Safety Services' Alana Gow offers safety tips to keep you and your employees safe on the roads this winter. Double A Safety Services supports Vancouver Island Industry with the timely completion of construction projects, by helping companies maintain and energize the integrity of their safety program. Double A Safety brings experience in workplace safety from large and small construction projects to help companies from 10 employees to 200 employees with safety training, evaluation, development, safety documentation and due diligence procedures.
Snow, rain, sleet, wind are all the joys of Canadian winters! Here are Transport Canada's top 10 safe winter driving tips:
Top 10 tips
1. Get your vehicle ready for winter in the fall.
2. Install four matching winter tires.
3. Pack an emergency kit.
4. Learn and practice winter driving techniques before you need them.
5. Plan your trip, check road and weather conditions.
6. Remove all snow from your vehicle before each trip.
7. Give yourself extra travel time in bad weather.
8. Avoid using overdrive and cruise control on slippery roads.
9. Travel with a fully charged cell phone.
10. SLOW DOWN and wear your seatbelt.
Prevention is better than recovery. For more information about safe workplace procedures and protocols, contact Double A Safety Services. Double A Safety works with you and your company to develop the a Health and Safety Program to the best industry standards for your Company's scope of work through advisement, guidance, education and recommendation.
Please note that this blog entry was published more than three months ago. Some details may be outdated.
Related Resources & Links