Mountain View Lots Still Available in Courtenay
Posted: Jan 24, 2012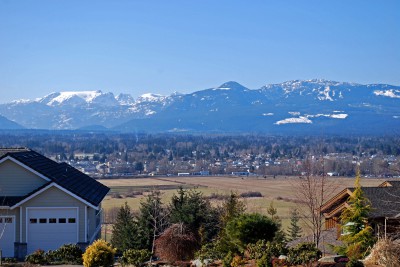 A select few mountain view lots are still available in Courtenay. Two real estate developments which are now almost completely sold out include Gatehouse Place and Trumpeter Crescent.
Both feature stunning views of the Beaufort Mountains and the Comox Valley.
Gatehouse Place is a unique neighbourhood with a rural setting, located in the heart of the City of Courtenay. This 16 building lot subdivision features large residential lots offers large home sites (averaging 1/3 of an acre) located adjacent to three large fish bearing ponds and a large natural park with protected walkways and greenways.
Perched on top of some of the most scenic property in the Comox Valley is one remaining residential lot on Trumpeter Crescent. This area offers spectacular views of the Comox Glacier. The last remaining home site is located within a well-established neighbourhood that contains both executive and west-coast style homes.
Please note that this blog entry was published more than three months ago. Some details may be outdated.
Related Resources & Links