Meet the Comox Valley Team Behind Design-Build New Home Builders Capstone Dwellings
Posted: Sep 26, 2011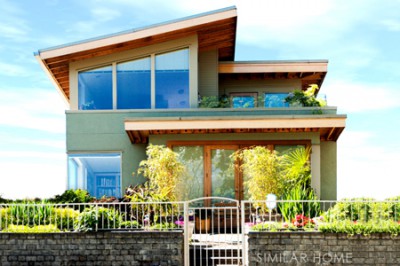 Capstone Dwellings is a design-build new home builder in the Comox Valley on Vancouver Island. The team behind Capstone Dwelings includes:
Joe Pearce, the Builder/Design-Build General Contractor. Joe is experienced in all stages of the construction process and has earned the respect of local Comox Valley tradespeople through professional general contracting practices. Joe is committed to continual professional development in the areas of Custom Home Building and Design-Build. Joe is hands-on at the construction site daily.
Bethany Pearce, the Designer/Design-Build Project Manager. Bethany is a Vancouver Island born-and-raised Design-Build professional. With several stunning projects completed, she has a growing reputation in the local area as a trusted Design-Builder and Project Manager. In addition to the roles within her firm, Bethany is also a trusted source for local design and build commentary through her blog, Comox Valley Dwellings.
The team has recently added Jodi Kozicki to assist in the office.
Please note that this blog entry was published more than three months ago. Some details may be outdated.
Related Resources & Links